---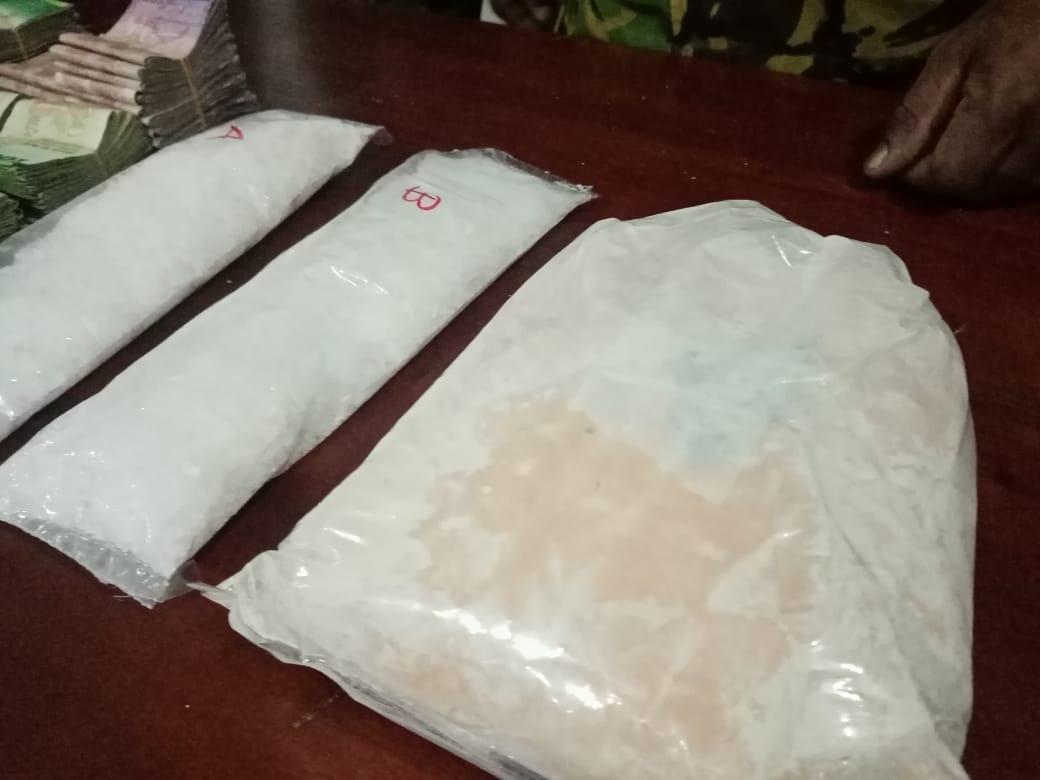 Two including a woman have been arrested by the Special Task Force (STF) with 1 kg of heroin, 750g of Ice (methamphetamine) and over Rs.1.5 million in cash yesterday, police said.
The STF team attached to the Gonahena camp arrested a man along with 750g of Ice in Ragama area yesterday.

In addition the STF recovered over Rs. 1.5 million in cash from the man, which believed to have been earned through drug trafficking and peddling.
While interrogating the suspect, the STF arrested another woman in Dehiwala area along with 1 kg of heroin.
Both have been handed over to the Police Narcotics Bureau for further investigations, DIG Rohana said.
They would be produced in courts seeking detection order.
The spokesman urged the general public to provide information about drug trafficking or drug peddling to the 118, 119 or 1997 hotlines.
Those who provide information to bust these drug rings would be rewarded handsomely, he said.(DSB)