---

ri Lanka joins the world today in marking the World Milk Day coordinated by the United Nations Food and Agriculture Organization (FAO). The month of June is also celebrated as the month of brides and when connected with World Milk Day we need to reflect on the need to make young mothers aware of the vital importance of breastfeeding where their blood is turned into milk, and whereby they build a deep, loving relationship with the child—a relationship that cannot be replaced by even the most loving grandparents or spouses. Unfortunately in recent decades, we have seen a trend that draws many young mothers away from breastfeeding after about three months though most people-friendly nutritionists say that breastfeeding for one or preferably for two years would be a beautiful foundation for the growth of a happy, healthy and wise child who would be a source of pride for the family and the country.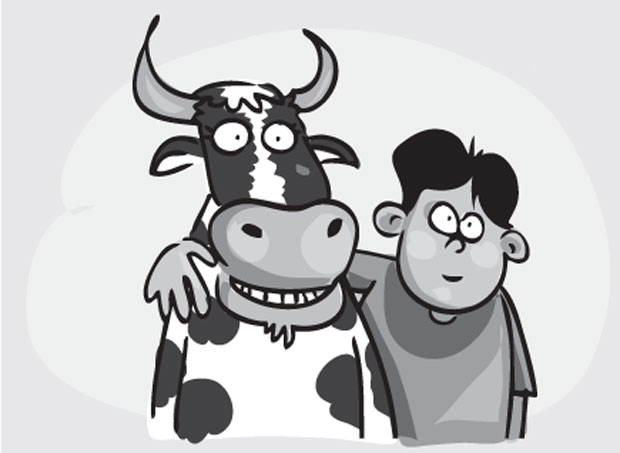 Some of the reasons for cutting short breastfeeding may be justified to some degree. For instance, in most poor and middle-class families, there is a need for both the father and the mother to earn. Maternity leave is provided for only three months, and therefore, even mothers who know the vital importance of breastfeeding have no option but to turn to the bottle and go to work.
A top nutritionist has written a widely-read book titled, "The breast is not good for business". Outlined in this book are subtle ways in which transnational powdered milk companies persuade young mothers and fathers to stop breastfeeding much earlier than they should, and turn to the easier way of bottle-feeding. The easier way is often not the best way and Sri Lanka's mothers need to be selfless and sacrificial for the sake of the child, though life may be more difficult. Some young mothers also allow themselves to be fooled by other business interests which persuade them into maintaining a good figure at the expense of the child.





Next to breast milk, the best is fresh milk from cows or goats. World Milk Day focuses on raising public awareness about the importance of milk as part of a healthy balanced diet and the significance of the milk industry. People have been consuming milk since the domestication of animals. As mammals produce milk as a food source for their offspring, it contains lipids, proteins, carbohydrates, salts, minerals, vitamins – in other words, all healthy nutrients required by the body. For instance, cow's milk contains 22% to 29% of the daily recommended intake of calcium.
In 2012, the theme of World Milk Day was "drink fresh milk, body fit, smart brain". In 2014, the theme was "milk is the first food for human" and "world class nutrition".





Till 1978, when Sri Lanka swallowed wholesale the globalized capitalist market economic policies, fresh milk was freely available in Sri Lanka. At every junction, the National Milk Board ran milk booths where fresh milk, chocolate, vanilla or plain milk in bottles was available, and many schoolchildren made this a healthy habit, sometimes with their pocket money. In addition the milkman was a daily visitor to most households; especially in the cities and suburbs, while children and other people in the villages got fresh milk directly from dairy farms. But in the early 1980s, a powerful transnational milk company is alleged to have gradually devastated the fresh milk industry by buying over both the cows and farmers. Gradually we have come to a situation today where Sri Lanka spends a staggering Rs. 15 million a day in importing powdered milk, which most nutritionists say is not half as nourishing as fresh milk. Whatever is processed, loses half its nourishment. In addition, milk powder companies are known to use additives such as artificial sweeteners and preservatives, while cows in big milk powder producing countries such as Australia and New Zealand are known to be given growth hormones so that they could give more milk though there are questions about the safety of such milk for human beings.
So, on this World Milk Day, while the people are made aware of the value of fresh milk, the Government needs to act fast and effectively to revive Sri Lanka's dairy milk industry.