---

ith the approval of the crucial 19th Amendment to the Constitution, we need to see good governance, accountability and transparency not only in politics but also in other vital spheres of society.
One such important area is healthcare, which includes medicine, food and nutrition. After a delay of more than 40 years, broken promises by political leaders and subtle operations by Trans-National Companies, a bill to set up the National Medicines Regulatory Authority (NMRA) was approved by Parliament in March.
This Authority will be responsible for the implementation of Prof. Senaka Bibile's essential medicines concept. Its members, chosen from professional colleges, universities and others will need to declare they have no conflict of interests, meaning that they have no direct or indirect links with Trans National Companies, private hospitals or other medical institutions and that they have not accepted any sponsorships or incentives from such institutions.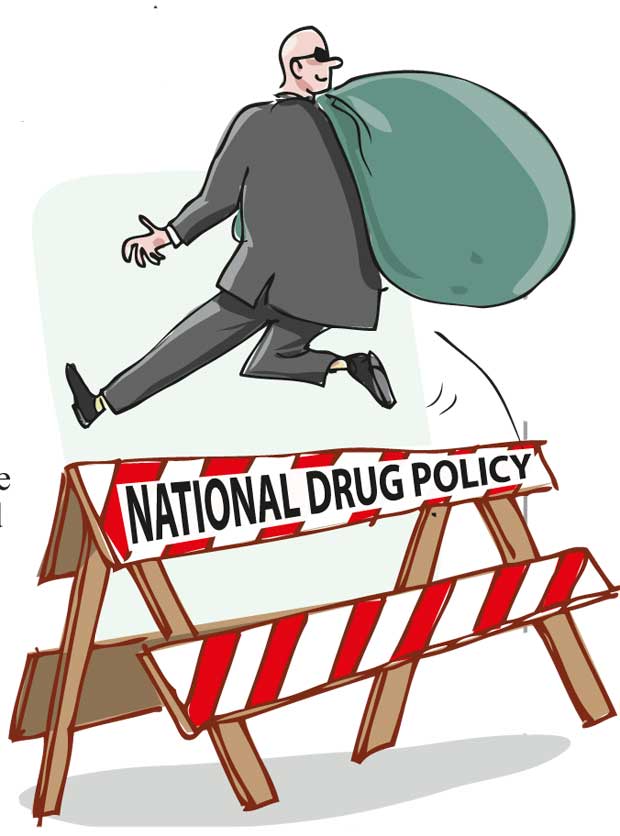 In the spirit of this principle, it would be good and healthy for the officials of professional bodies in medical and related fields to declare they have no conflict of interests and have not accepted sponsorships, scholarships or other incentives from companies and institutions which have vested profit–making interests in this field. Unfortunately many such professional bodies have in recent decades accepted huge sums for sponsorships, scholarships, foreign trips or pleasure cruises for the family and other incentives especially from TNCs. This has led to a compromise in the integrity and high professional values of these bodies. The heads or officials of these bodies may say they need sponsors for their annual or special sessions which are often held in five-star hotels.
But we are in an era where President Maithiripala Sirisena is setting an example through a simple and humble lifestyle, where there are no luxuries, extravagance or wasteful expenditure. Professional bodies also need to follow this example and hold simple sessions or other events. If professional bodies in medicine and healthcare needed funds for some events, they could seek sponsors from non-related fields like the banking sector.





In the field of food, especially milk-foods and nutrition, professional bodies in medicine and healthcare now need to ensure that they don't run into a conflict of interests. In recent years Sri Lanka has been embroiled in controversies over artificial milk, processed or powdered milk and so-called fortified or genetically-modified food imported at a high cost. People-friendly food and health analysts say that third-world countries such as Sri Lanka have for decades become or allowed themselves to become the dumping ground for processed rubbish and other garbage from
Trans-National Corporations.
This is economic neo-colonialism. Earlier the colonial powers came with their armed forces and weapons to plunder the resources of third-world countries. A consoling factor, if we could call it so, was that we knew and saw what was happening. In economic neo-colonialism we do not have even that dubious privilege. Most people do not even know that our wealth and resources are being plundered by trans-national corporations. When we do realise what is happening, we may be left with little or next to nothing.





While professional bodies need to renew their commitment to accountability, transparency and the avoidance of conflict of interests, the Government needs to regulate the unethical promotion of artificial milk, genetically-modified food and other items like fortified rice. Through the media and otherwise, qualified people-friendly nutritionists need to make the people aware of how we can have access to quality Sri Lankan food at
affordable prices.
For a democracy of the people, for the people, and by the people, we need the Yahapalanaya not only in the Government and administration, but also among professionals who play a vital role
in society.
---
Add comment

Comments will be edited (grammar, spelling and slang) and authorized at the discretion of Daily Mirror online. The website also has the right not to publish selected comments.

---