---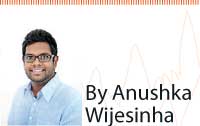 In preferential trade agreements, we often see the potential losers being the most vociferous and more organised, while the gainers are quieter and more fragmented. This has been a typical characteristic of the debates on the India-Sri Lanka Free Trade Agreement (ISFTA) and the proposed Comprehensive Economic Partnership Agreement (CEPA) as well. But Sri Lanka must be careful of letting one side be heard more – by the public as well as by policymakers – than the other. More eclectic and informed debate representing all sides is essential, which is why I look forward to moderating this afternoon's National Chamber forum on 'CEPA and Its Implications for the Sri Lankan Economy' – the first by the private sector following Indian PM Modi's visit and announcements by both him and the new Sri Lankan government that they would forge ahead with the deal.



Deeper engagement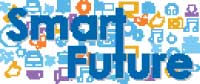 The proposed CEPA would expand the current ISFTA to cover services, investment and economic cooperation. The agreement was to take into account the massive asymmetry between the two countries (economic size, population, etc.), afford Sri Lanka a more than disproportionate advantage and allow for partially or fully restricting sectors it didn't wish to open up right away. Following aggressive lobbying by narrow nationalist business leaders with close political affiliations, there was an eruption of uninformed and exaggerated sentiments against promoting greater commerce with India over the past few years. These groups successfully scuttled efforts at completing the CEPA deal several times in the past. "CEPA" became such a taboo word that the India-Sri Lanka Joint Statement in January 2013 avoided using that terminology and referred to a "special economic partnership framework" instead!



Problem with protectionism
It is not surprising that protectionist trade lobbies have emerged so influential. Sri Lanka has been sliding backwards in its openness to the world. For around 10-15 years now, protectionism has been on the rise and there has been a creeping up of applied tariffs and para-tariffs. A tangle of para-tariffs has now effectively doubled nominal protection rates to over 20 percent. Simultaneously, successive Budgets have introduced a range of ad hoc, special protection and promotion schemes for various domestic industries and indigenous enterprise. While this is not an unprecedented industrial policy approach, it does serve to weaken competitiveness of Sri Lankan firms. I recall a conversation with a business school friend of mine who started a high value-added spice export operation out of Sri Lanka some years back. He lamented about the severe protectionist behaviour from local spice industrialists even though the project had been given the green light by the necessary authorities. Economic theory and evidence amply proves that in the presence of protection and in the absence of competition, firms become more complacent, less innovative and dynamic and less able to face international markets. Is this what has happened to Sri Lankan firms vehemently against expanding trade ties with India? Ill-prepared for competition, cushioned by industrial policy that afforded special comforts?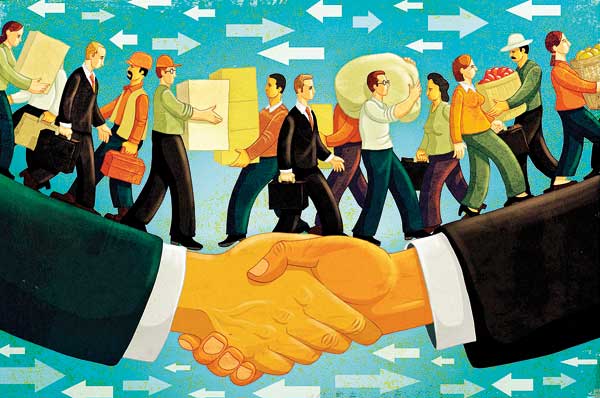 Government must play smarter role
It is incumbent on the government to ensure that stakeholder concerns are heard and addressed; that as much transparency as possible is maintained (without of course compromising the country's negotiation position) and information is shared more comprehensively and consistently so as to prevent groups with narrow vested interests being able to misinform and mislead. Most importantly, the government cannot let the agenda be hijacked and held hostage by narrow interests groups, like in the past. A bilateral trade or economic partnership agreement that Sri Lanka enters into affects not just a handful of firms and their employees but hundreds of other firms, hundreds of thousands of employees and millions of consumers in Sri Lanka. The government must provide a clear policy direction on its economic engagement with India, making a strong departure from the ambiguous statements of the past – i.e., calling for a 'special economic partnership agreement'. Meanwhile, although I did acknowledge at the start that the gainers from freer trade are often fragmented, less organised and less vociferous, it's time that changed. Consumer and producer groups that gain from freer trade must speak up.



Opportunity to win big or cower down
Whether it's called a CEPA or any other variation of it, the fact remains clear – it is in Sri Lanka's interests to deepen economic ties with India. An agreement must be forged that cleverly expands Sri Lanka's economic interests – those of our firms and our consumers, not a narrow few of them, but the wider many. To those who claim that it threatens our national interest, we must remind them that expanding our trade interests for the benefit of the many is also part of our national interest. Just the opportunity to tap into India's growing middle class alone, set to be over 250 million this year – 20 times our entire domestic market – can be transformative. There are Sri Lankan firms with quality products that can and must break into India. There are service providers, including dynamic Sri Lankan start-ups like Trekurious - a provider of unique lifestyle experiences - that have already entered India and demonstrated early success. A bilateral agreement will ensure that the systems are set out, for companies like these to operate in a rules-based environment. And if it is that we feel Sri Lankan firms cannot face competition and it is for that reason alone we should not go for deeper economic engagement, then I'm afraid we have bigger things to worry about than a four-letter word starting with C.

(This is the 10th article in the 'Smart Future' column that advances ideas on economic reforms, innovation and competitiveness. Anushka Wijesinha is a Consultant Economist with an MA in Economics and a Special Advisor to the Industry and Commerce Minister. He blogs at thecurionomist.wordpress.com and is on Twitter @anushwij)

---
Add comment

Comments will be edited (grammar, spelling and slang) and authorized at the discretion of Daily Mirror online. The website also has the right not to publish selected comments.

---