---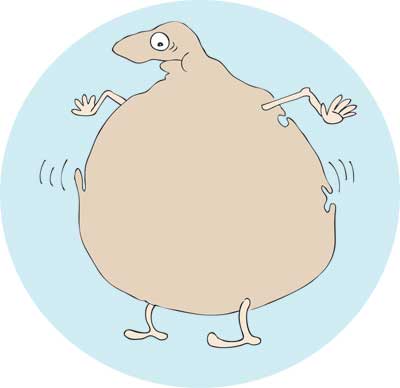 For the past four decades after Sri Lanka was forced to swallow wholesale the globalised capitalist market economic policies, nutritionists have been warning that we are poisoning ourselves with every meal. Last year, the Medico Legal Society of Sri Lanka held a full-day seminar on a fearful theme which could warrant a criminal charge against a wicked and selfish society. The theme was, "Are we poisoning our children?" One of the speakers, a highly qualified nutritionist, turned tables by saying the theme should be, "We are poisoning our children".

The speakers including a food specialist from the Government Analyst's Department and Colombo's Chief Medical Officer of Health revealed that as many as 1,200 food additives --many if not most of them harmful -- were being widely used in Sri Lanka. These include preservatives, in some cases even traces of formalin which are familiar to undertakers. In addition, Sri Lankan foods are polluted if not a little bit poisoned by flavour-enhancing substances, sweeteners, chemicals for colouring and texture and antioxidants.

Little or no attention was paid to these warnings because under executive presidential dictatorships especially the type we saw during the past 10 years, anything was possible with the payments of millions to party or personal coffers. Even in the areas of providing nutrition for millions of school children some wolves in sheep's clothing stepped in with the proclamation of lofty ideals to improve the physical and mental health of our children. But the authorities apparently preferred to be unaware that one of the transnational corporations involved in this exercise was identified by many civic action groups as a baby killer.

Sadly, the new Yahapalanaya government is continuing with the same school-nutrition programme and civic action groups believe the young Education Minister Akila Viraj Kariyawasam needs to be made more aware of the neo-colonial economic wars that are launched mainly on Third World countries through transnational corporations.On Tuesday, the Daily Mirror in a news report headlined, 'Most fast foods can kill you fast' quoted a dire warning from the Consumer Affairs Authority (CAA). In a survey, the CAA has found that many fast food items and beverages sold in the market today are high in salt and sugar content, thus making them dangerously harmful to people. The survey that focused on 54 food items and beverages, local and imported fast foods including noodles, pizzas, sausages and meatballs had found in them more than one teaspoon of salt. This is the government recommended daily limit.
CAA Director C.N. Thilakarante said action would be taken to solve the crisis. He said company owners would be summoned and told to reduce the sugar and salt content in their food and beverages. Nutritionists say the authorities also need to check and reduce the fat content mainly in fast food items. The CAA warned there was a possibility of an increase in blood pressure, diabetes, cancers and heart diseases due to the consumption of high levels of salt, sugar and fat.

We need to take a lesson and warning from Kuwait. According to a CNN report, at family gatherings and social events in Kuwait, food is at the top of the menu. Friends meet at restaurants two or three times a week and if you don't want to go out, Western fast food chains like Burger King will deliver tasty, high-fat meals to your front door. At family occasions, the more opulent the spread the greater the social status conferred. Tables groan under the weight of multi-course banquets laid on by competitive hostesses, often aided by maids.

But, in the oil-rich Gulf state where scorching summers keep people indoors, this appetite for excess is taking its toll. Kuwait is one of the fattest nations on earth -- and it is affecting people's health.

More than 74 per cent of the population is overweight, according to the World Health Organisation (WHO) and this "obesity epidemic" is contributing to a rise in heart disease and diabetes.

Kuwait to which hundreds of Lankans go is facing a battle of the bulge. We may have to join them if we act like fools who live to eat instead of eating to live.

---
Add comment

Comments will be edited (grammar, spelling and slang) and authorized at the discretion of Daily Mirror online. The website also has the right not to publish selected comments.

---