---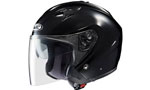 The manufacturing, importation, distribution, storage and sale of helmets without an SLS certification issued by the Sri Lanka Standards Institution (SLSI) would be banned with effect from September 1, the Consumer Affairs Authority (CAA) said yesterday.
The CAA said it had published a gazette in this regard in 2015.
The Authority directed all manufacturers, importers, distributors and traders not to manufacture or offer protective helmets for sale unless such helmets bore the SLS certification.
The Sri Lanka Standards Institution issues the SLS 517 certification mark for protective helmets for vehicle users.
Helmets that are presently sold in the market are classified into two categories-Type A, intended for competitive events and for use by wearers who demand an especially high degree of protection and Type B, intended for the ordinary motor cycle riders on public roads.
The CAA warned that strict action would be taken against those who would violate the new regulations that come into effect on Sept. 1. (Darshana Sanjeewa)