---
By Zahara Zuhair
Travel7 (Pvt) Ltd, which was re-branded after Go Holidays (Pvt) Ltd, launched its website recently while announcing future plans at an event held in Colombo.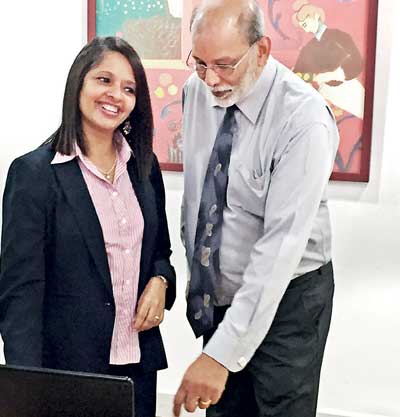 The travel agency established in 2005, offers services that cover air, land and sea.
'We have come up with different tour packages categorised in to different segments such as shopping, adventure, wellness. We are hoping to cater to different travellers's interests by providing facilities to different destinations. With expanding our portfolio we want to be a one stop service provider," Travel7 CEO Trevor Rajaratnam told Mirror Business.
He said that through their top deals, they provide top budgets to travellers, specially within Asia.
Rajaratnam said that they want to provide the traveller a hassle free travel while making it an unique experience.
The name Travel7 has been derived from the nature of business as they provide assistance to travellers seven days a week.
"Our business model is based on the handling of corporate and leisure travel. Therefore we wanted a name that identifies quite simply the nature of our business coupled with our ability to offer a complete travel solution to our corporate clients," he said.
"We understand our corporate clients busy schedules therefore we take care of every aspect of their travel leaving them with time to 'rest' which also denotes '7'," he further said.
Taking about future plans he said that they are expecting to create more packages to cater to different travellers where everybody could travel.
The website expects to provide a host of information on the services they provide such as leisure holidays, youth travel, about airline tickets, visas, travel insurance etc.
As the GSA for the Singapore-based company Asia Travel and TA centre, Travel7 expects to offer a technologically advanced booking engine for flights and hotel accommodation worldwide, with real time online conformation via their website.