---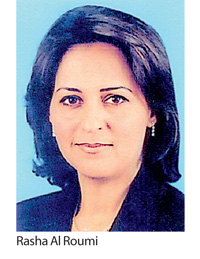 Kuwait Airways, the national carrier of the State of Kuwait, has revealed a 'once in a generation' revision to the airline's livery at an official launch event held at Boeing Headquarters, in Seattle, USA.

The new look branding was unveiled on the first of 10 Boeing 777-300ERs that will be delivered to Kuwait Airways over the next 12 months. The acquisition of the Boeing 777-300ERs into the fleet will play an immediate and significant ongoing role in serving Kuwait Airways' long-haul destinations and ultimately open new routes.

"The launch of our new livery is an unreservedly clear statement-of-intent," said Kuwait Airways Chairperson and CEO Rasha Al Roumi.
"While the outward change to our aircraft will be obvious, we also hope to demonstrate that a much deeper and thorough transformation process is underway, one that will reassert our pioneering legacy in the region's aviation industry and restore a sense of pride in the national carrier of Kuwait. Ultimately, such changes will be in pursuit of asserting our position as the preferred choice for passengers, linking Kuwait to
the world."

According to the new livery's designers, the branding change is more than just a cosmetic upgrade. Focusing on the physical changes, Kuwait Airways' fresh new look retains a revision of the iconic blue bird, but now more prominently featured on the body of the aircraft – from the tail and across the rear end of the plane. The two-tonal blues denote a meeting of the sea and sky, signifying the point at which new horizons will be crossed. This forward-looking aspiration is then juxtaposed with the subtle inclusion of the pearl designs – a nod to Kuwait's historic maritime and trading roots.
According to chairperson, the addition of the 10 new Boeing 777-300ERs will – among many other developments – see the airline develop into owning one of the youngest commercial fleet, in the region, by 2017.