---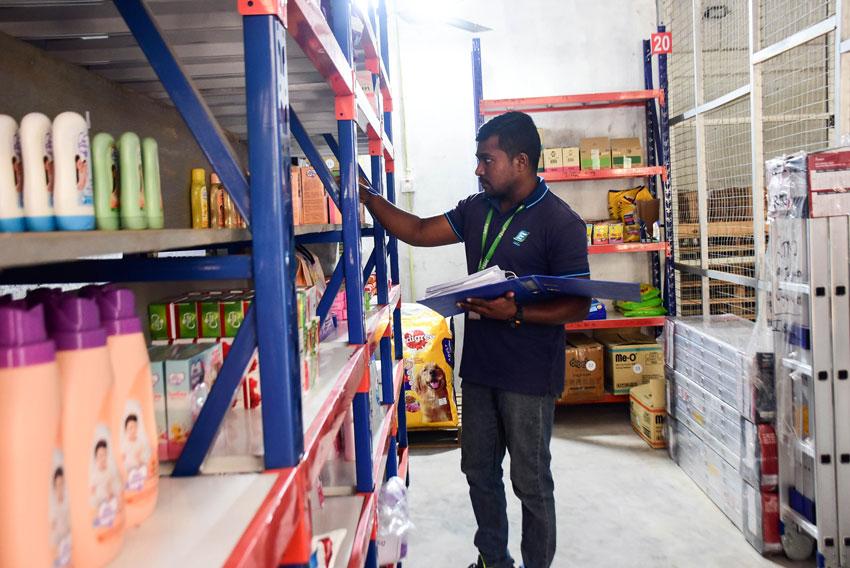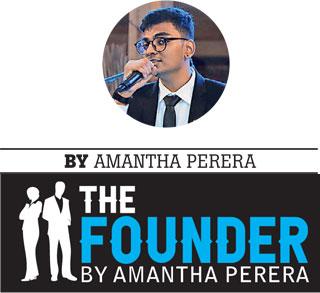 On this week's edition of 'The Founder', we feature Adhikaramge Ishara, who is the Founder and Managing Director of JetEx Fulfilment Services (Pvt) Ltd. Ishara is a product of St. Josephs College, Colombo and holds multiple qualifications under his belt, including a Masters in Business Administration (MBA) from the Asia E University of Malaysia, Bachelor of Business (Maritime and Logistics) from the Australian Maritime University of Tasmania and a Diploma in Operational Management from the Temasek Polytechnic in Singapore.
1.In your own words, what is JetEx? JetEx is a fulfilment service provider, with a business model to give legal support to setup a business' Accounting and Finance, Marketing Strategies and Social Media Platforms including Video Content for the Brand. We provide all solutions to a Business from Inventory Management, Packaging, Vendor Management, Cash Collection and even door to door delivery with a 24/7 tracking system. With JetEx an Entrepreneur has the freedom to focus and develop the business by outsourcing the total backend to us. We will manage it all.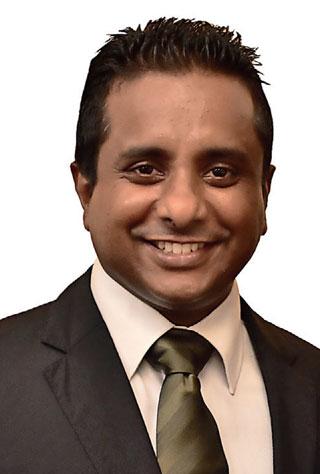 2.What inspired you?
My own struggle in setting up and running a business as an entrepreneur. Doesn't
matter whether you are a big or small business, the initial process of starting something on your own is quite challenging.
3.What was the journey like, starting from scratch and building the business up to where it is right now? It was a rollercoaster ride, and a very good learning experience. JetEx is still an infant in the market with a lot of potential to be a great player.
4.What were the hardships you faced as a owner, what was the toughest one yet? Obtaining the capital and the cash flow to run the day-to-day operations was a big challenge. Also to shift my mindset from being a working Professional to an Entrepreneur was not an easy task. I was not an entrepreneur before JetEx, I was doing a 9 to 5 full time job.
5.Being an owner, what was it like facing the global pandemic? How did it affect the business? Actually COVID19 helped JetEx to establish the idea of outsourcing a majority of business functions. We were able to show people that outsourcing was the way forward for a business post Covid19, As outsourcing allows a business to operate with minimum resources. However, like the rest of the world, we also had to face a decline in revenue and had to make hard decisions to keep our costs low. However, my team and I worked together as a family and we have managed to stay afloat without drowning.
6.What has been the most frustrating thing about being a start up? Finding customers who understand what fulfilment is; basically an adventurous customer. Many are not confident enough to work with a small company and at the inception many questioned and inquired about our financial stability. No one understood fulfilment or the benefits of the services offered. Most would ask us - "Are you a courier company?"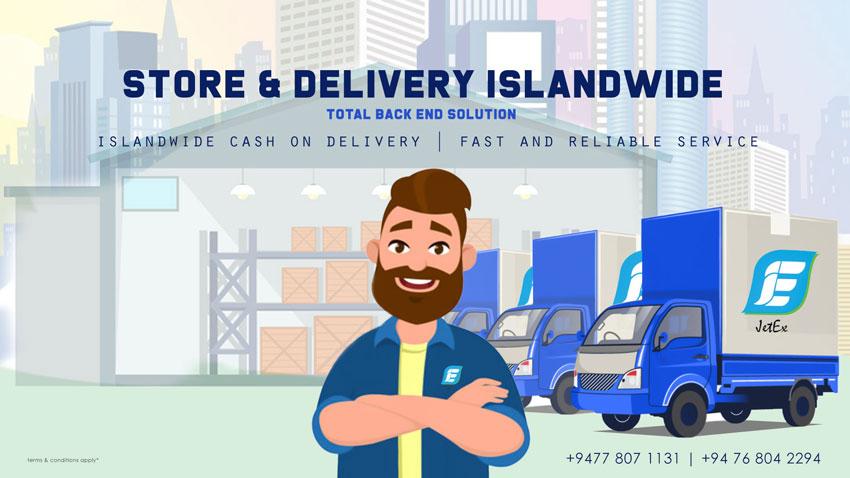 7.Explain a few marketing strategies you have implemented, and what makes them successful? We focused on our product, we didn't divert from the original plan. We knew it will take time but we were patient. We mainly relied on word of mouth and personal recommendations at the start. We now use Social Media as a tool to promote our business.
8.How did you get the initial start-up capital? From the year 2000 onwards, I was living and working in Singapore. I was working for MCC Transport Singapore (PVT) LTD. (an affiliated company of Maersk), as the Post Chartering Manager. In 2015, my wife and I decided to move back to Sri Lanka and I started to look around for a suitable job but couldn't find anything that matched my experience. My friend, Dmitri Cooray and his father Hiran Cooray, Chairman of Jetwing Symphony PLC, advised me to start my own business rather than looking for a job. I loved the idea, and they helped me set it all up. I am so grateful to the both of them. JetEx was born because of the two of them, and in 2017 they handed over the entire business to me.
9.What separates JetEx from its competitors? We can be contacted 24/7. If a member of the team doesn't respond on time, I am always personally available. We take responsibility, and we do not hesitate to amend our mistakes. We take our customer feedback seriously. We do not promise anything that we can't deliver. When we promise something, we ensure its delivered on time.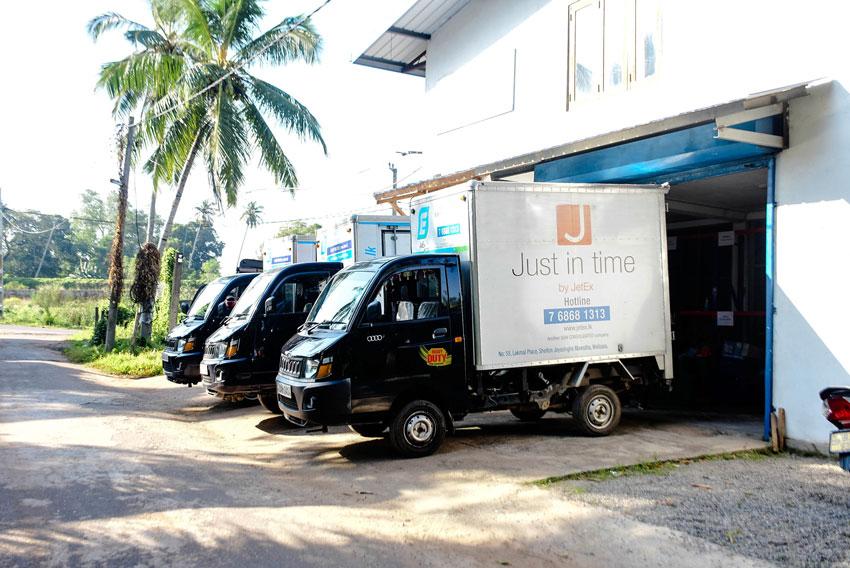 10.Who are your role models? My ex-boss, Mr. Clive Van Onselen. As my superior, he trusted me and he treated me as an equal. He guided me and he recognised and appreciated the work, not the person. My second role model in life is Mr. Herbert Cooray, the Founder of Jetwing. He was an entrepreneur who started small, and along with his wife he built an empire. At the same time, he lived his life well and enjoyed himself. He was successful in all his roles, be it as a Husband, a Father, a Grandfather or as an Entrepreneur. He has created jobs for thousands of people both locally and internationally, and has also gifted Sri Lanka with two successful entrepreneurs to continue his legacy; his children Hiran and Shiromal.
11.Was your family supportive of your new venture? Yes my family was very supportive from day one, even when JetEx was struggling. My wife never complained and she supported me with finances. She managed our house and encouraged me to solely focus on the business. My farther and my mother-in-law too did their best to support the business financially. My childhood friend, Srimal also came to assist me with the business. He is now a Director of JetEx.
12.Have you tried and failed with anything in the past? JetEx was initially a failure.
13. What advice would you give other start ups? Start something you know or something that you have learnt. Learn from your mistakes and do not repeat them. Also try not to take shortcuts, they never work in the long run. Learn to let go when needed and don't be emotional when making decisions.