---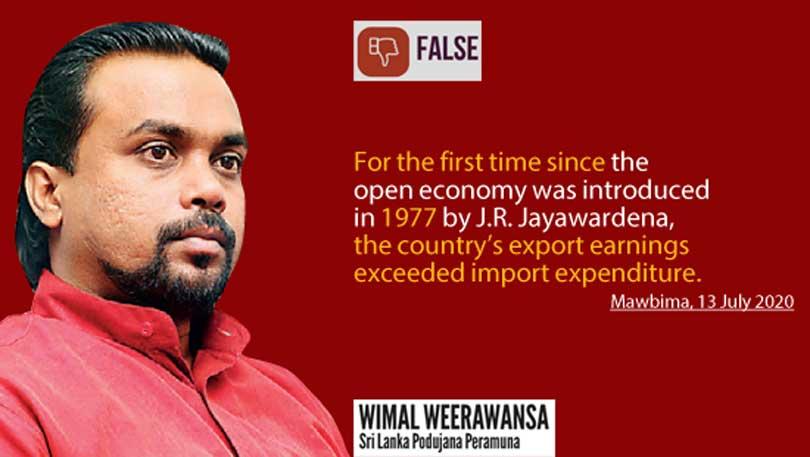 Minister Weerawansa here is possibly repeating a claim about trade data in June 2020 that has also been separately carried in the media. To evaluate this claim, FactCheck looked at Sri Lanka's monthly and annual import and export data as reported by the Central Bank of Sri Lanka (CBSL).
The CBSL's Special Statistical Appendix provides external sector data about imports and exports. It shows that since 1977 Sri Lanka has not had an annual net exports surplus—where export earnings are greater than import expenditure. Monthly data available from 2006 to 2019 shows that there is no month in which export earnings exceeded import expenditure.
Contrary to the claim that is being repeated by the minister, in 2020 as well, just as in the past, monthly data from January to June shows that total export earnings have not exceeded total import expenditure (see Exhibit 1).

Therefore, we classify this claim, repeated by Minister Weerawansa, as FALSE.

*FactCheck's verdict is based on the most recent information that is publicly accessible. As with every fact check, if new information becomes available, FactCheck will revisit the assessment.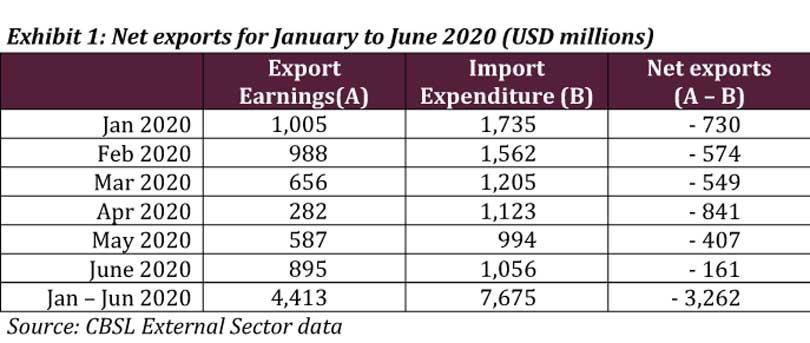 FactCheck is a platform run by Verité Research.
For comments, suggestions and feedback, please visit www.factcheck.lk.