---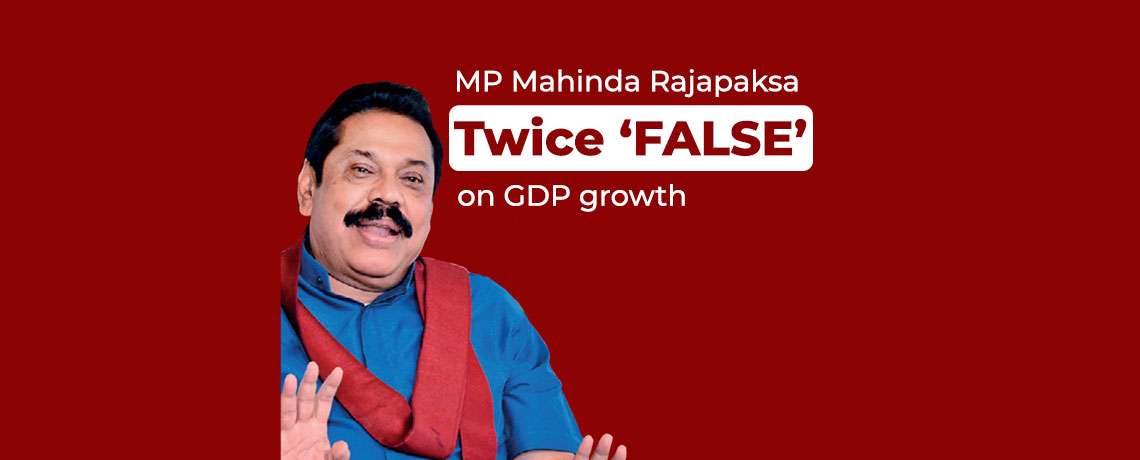 During the 9 years he was President, the average growth rate of the economy was 7.4 percent; and

During that time period, per capita income of the country saw a threefold increase.
(Link to the speech: http://bit.do/MRspeech)

All fact checking data, extracted from Central Bank reports, and the relevant calculations are given in Exhibit 1.

What was the rate of GDP growth in the 9 years, 2006-2014?

Column A shows that the average growth rate in the period claimed was 6.4 percent, not 7.4 percent. As such, the first claim made by MP Rajapaksa was classified as 'FALSE'.

By how many multiples did per capita income of the country increase in that period?

The numbers in Column E (dividing 206,644 by 124,862) gives the multiple as 1.65, and not 3, as mentioned by MP Rajapaksa. Thus, the second claim was also classified as 'FALSE'.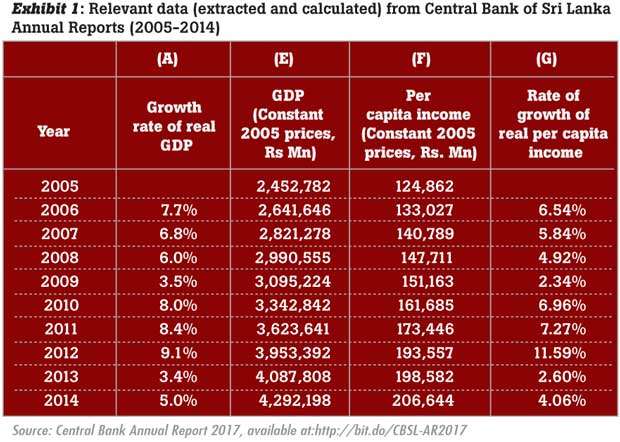 This is an extract from a fact check published on the @factchecklka Facebook page on 10 December 2018.
For a more detailed analysis, please see: www.factcheck.lk.
FactCheck is a platform run by Verité Research.
For comments, suggestions and feedback, please visit www.factcheck.lk.