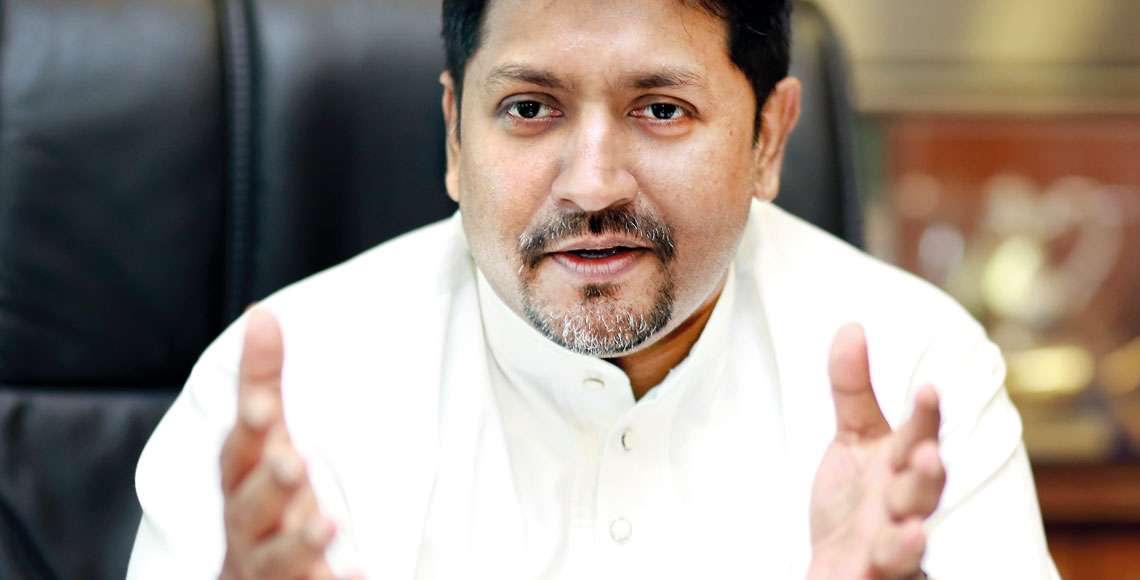 Sri Lankan politics has made headlines locally and across the globe since October 26. With the struggle to prove a majority in Parliament, it turned into a battle ground followed by continuous boycotting by members of the 'purported' Government. While this continues, civil societies and activists have taken to the streets demanding their democratic rights. In such a backdrop, the Opposition is demanding for a Presidential Election in order to sort out the chaos.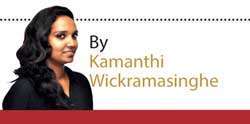 In a candid interview with the Daily Mirror, United National Party Member of Parliament from Gampaha District Ruwan Wijewardene shed light on the broader alliance being formed and the need for young leadership.
Q: What are your thoughts on the entire series of events that happened since October 26?
What has happened politically is very unfortunate. The whole country has been at a standstill for more than a month. Nothing is moving forward, the economy is at a downward spiral and there's no direction. All this is due to what President Maithripala Sirisena has done. He has gone against the Constitution of the country. He ousted Prime Minister Ranil Wickremesinghe on a personal vendetta, threw the United National Front (UNF) Government out and took Mahinda Rajapaksa from the back door. The people have not recognised the illegitimate Government of Mahinda Rajapaksa and the effect it has had on the country is profound. Hopefully it will come in to some sort of a settlement where a legitimate Government would be formed. We are hoping for a Presidential Election.

Q: Who will be the candidate?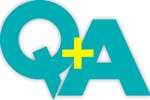 We are still in discussion regarding that. It could be Ranil Wickremesinghe or any other leader from the Party. It will be decided once the Party leaders of the UNF discuss on that. But we have reached an agreement with everyone including the parties that we need to go in for a Presidential Election soon.

Q: There is a broader alliance being formed. What are its objectives?
With President Sirisena's move, most of the parties have come together to safeguard democracy in this country. Because of that all parties are now in agreement that a broader alliance is needed. So we will have many political parties which will join us and we are even ready to face a General Election. But what we prefer is to go in for a Presidential Election. That's where the core problem is. Even if we do form a Government now with President Sirisena and if he is adamant that Ranil Wickremesinghe is not going to be the PM, then even if we appoint someone else in another two or three months he would say that he doesn't like that person too. So what is needed right now is a Presidential Election to bring more stability to the country. Soon after that we can go for a General Election. PM Ranil Wickremesinghe has said that we could have the two elections on the same day. I think that would be ideal because it would save much money and bring about stability.

Q: When the coalition Government was formed, it was also like a broader alliance. But not much was done during the past three years. What are your views?
One thing about this coalition, which began in 2015, is that there were two main camps; the Sri Lanka Freedom Party (SLFP) and the UNP. These two parties were at each other's throats since the inception. The ideologies and the thought processes were different. So when those two parties merged, definitely there was going to be much friction. That was what we faced during the past three years. Because of that it was difficult to move things along. The SLFP faction tried and blocked what we would propose and it was becoming difficult to take it forward. But with the forming of the broader alliance it will be different. Most parties have been having discussions at the same level. I think their thoughts are on par with each other. We may even find some members, probably from the SLFP group, joining us if they are in agreement with our process. There's a high possibility of that happening as well.
Ranil Wickremesinghe is a person with vast knowledge and experience in the government. So I don't think he could be dismissed just like that

Q: Why does the UNP need a broader alliance? Isn't it as strong as it was like during its inception?
Basically if you look at the political environment in the country I don't think a single party enjoy the majority in Parliament. The SLFP can't do it and nor the SLPP no matter how much they shout that they are the largest party. So whichever party that comes forward should go in for an alliance to win the majority in Parliament. The UNP is strong and we still maintain our membership. As a single party we have had the strongest membership. The broader alliance is formed not for us to come in to power, but mainly to safeguard the country's democracy.

Q: Is the People's Liberation Front (JVP) also in this alliance?
The JVP right now is fighting to safeguard democracy and on that fight they are with us. But as a broader alliance going in for an election I think they still have to make that decision.

Q: So who has the majority now?
The majority is with us. It is clear because we moved two No-Confidence motions. During the last vote we had on the Selection Committee we showed that we had 131 members who voted with us. That's a clear indication although the President, MR and their team keep denying it. They do not have the majority, which is why they don't turn up in Parliament. It's the first time in the history of politics that a so-called Government boycotted Parliament. Usually it's the opposition who does that. I remember that there were times when we walked out of Parliament. But as a government you should not do that because you own a majority in Parliament. Clearly the reason for them not to turn up in Parliament is because they don't have the majority. They relate their absence to the Speaker saying that he is aligned with the UNF and is not making the right decisions. But if that's the case they can bring a No-Confidence motion against the Speaker. If the so-called Government says that they have a majority, they can prove it.

Q: Over the past few days there was a massive waste of public money in terms of Parliament not being convened. Even the behaviour of MPs was appalling. How do you see this?
It is not only the wastage of money, but also the huge damage they have done to the country. Internationally we have become a laughing stock due to the manner in which way they behaved in Parliament. When MR was in the opposition they were criticizing this Government for the devaluation of the rupee, but even under them the rupee is not stable. The International Monetary Fund (IMF) and the USA have stopped funds coming into Sri Lanka.
The light railway project, which was on the cards, has been stopped. So there is much indication that the country is being brought down to its knees. All this is just because President Sirisena has an issue with Ranil Wickremesinghe. If he had an issue all he had to do was to get the party leaders of the UNF Government together. He could have said that he has an issue and he could have found a solution. But instead he spoke to Sajith Premadasa and Karu Jayasuriya separately and offered the premiership to them. However without the backing of the Party or the UNF leaders they would not take that position. That way, the whole scenario could have been avoided.

Q: Don't you think that the UNF needs a new face at this point?
I think the whole country is looking for newer faces. I think everyone is disgusted and fed up with politicians. They are fed up with the rhetoric of the politicians. So they are looking for younger leadership. Ranil Wickremesinghe is a person with vast knowledge and experience in the government. So I don't think he could be dismissed just like that. If we are to run a country we need people with experience and at the same time we need younger leaders to come forward. If we look at Canada, France and several other countries there is a trend where the younger leaders have come forward and taken over the leadership roles of their countries. But when it comes to the next elections the UNP would sit and decide which route we should take to win.

Q: In an earlier interview, Minister Welgama had said that the President has a hidden agenda behind appointing MR as PM. Do you think the same?
Personally I wonder whether the President took this decision to politically destroy Ranil Wickremesinghe and Mahinda Rajapaksa. And I think he has achieved it to a certain extent. I think Rajapaksa was a person who had a very strong following and is someone who earned much respect not only from his followers, but also from the opposition as well. But now his standing has dropped a lot. Now people see him as just another politician who wants to grab on to power in whatever the way he can. That respect that the people had for him has dropped. President Sirisena's popularity is also at a record low. More than harming Wickremesinghe or Rajapaksa it has pretty much backfired on himself. He even sees his own Party members leaving and joining Rajapaksa.

Q: As the former State Minister of Defence what are your thoughts on the President himself being the Minister of Defence?
As the State Minister there were times when I found that my hands were tied. There was not much I could do probably because I was from the UNP. He (Sirisena) said that one reason for him to appoint Rajapaksa as Prime Minister was to safeguard national security, but we found that when the No-Confidence motion was being discussed, both the President and Rajapaksa were speaking to MPs from the Tamil National Alliance (TNA) to keep quiet and in turn they would release the 100 odd LTTE prisoners. Some of them are those who have assassinated people like Lakshman Kadirgamar and some who have placed bombs all around Colombo. So what sort of national security are they talking about? If we tried doing that during our time we would have been called traitors and that we are going to divide the country etc. But when it comes to them it's all about national security. The amount of politicisation happening within the military has been worrying. I believe that the military should be independent and they should be given their tasks to safeguard national security.
As a government you should not do that because you own a majority in Parliament. Clearly the reason for them not to turn up in Parliament is because they don't have the majority

Q: What will happen to the Budget?
There will be no Budget unless a legitimate Government is installed. I believe that once we get a legitimate Government in place we can present our Budget which we were planning on.

Q: Will the On Account Budget be tabled?
I doubt it very much. It's all about bravado and they are trying to show that they are in control, but they are not. They don't have the finances and the treasury is in a mess. So everything is at a standstill so much so that bills in ministries are not being paid. Until a proper legitimate Government is installed nothing will move forward.

Q: Where does the people's voice stand today?
With what we saw in social media independently there were people who took to the streets, holding placards and doing vigils to safeguard the country's democracy. They are looking for a change and want stability. They want proper development and a Government without corruption. Corruption has been a huge issue in our political history. In 2015 they were expecting that change. There was much hope that things would change during the past three years, but unfortunately those three years were spent by these groups quarreling. I think a new generation of politicians would come forward from all parties and their view on how the country should run would be different. In turn there will be a better future. It's actually up to the people. I hope they go and choose their representatives wisely without casting their vote for those who would jump from one side to the other for money and prestige. We need more educated people in politics. If we do return as a legitimate Government we are going to bring another amendment to the Constitution and make sure that there are no crossovers in the future. I say this because corruption is present.