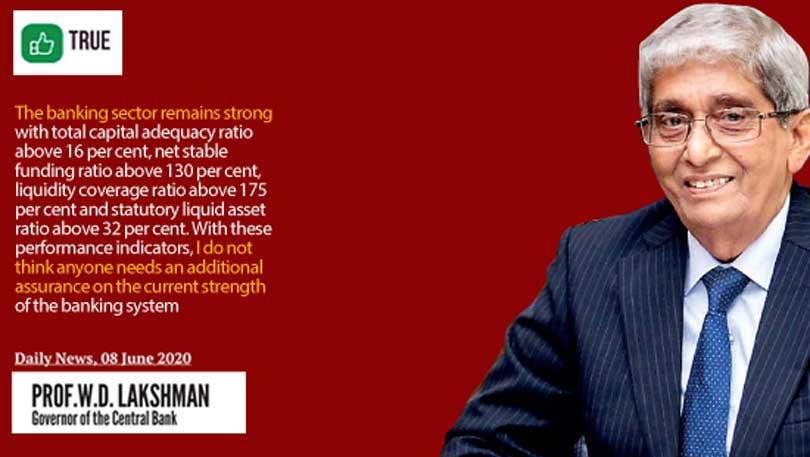 To evaluate Governor of the Central Bank of Sri Lanka (CBSL) W.D. Lakshman's claim, FactCheck consulted the set of principles developed by the Bank for International Settlements (BIS)—an international organisation that serves and supports central banks in their pursuit of monetary and financial stability—to assess the risk taken on by global and domestic banks. Sri Lankan domestic banks are regulated by the CBSL in accordance with BIS guidelines.

The ratios cited by the Governor are the relevant indicators based on the above standards. The numbers quoted by him were those that are reported by the CBSL.
The Governor reports the average ratios for the whole of the sector. However, the strength of the sector would depend also on how individual banks performed on these indicators. The appropriate benchmarks for each indicator for each bank vary based on the CBSL's classification of the bank's systemic importance.

As of 31 March 2020, Sri Lanka's top 10 banks all meet their regulatory requirements, indicating their regulatory strength (Exhibit 1).

Therefore, we classify the governor's statement as TRUE.
*FactCheck's verdict is based on the most recent information that is publicly accessible. As with every factcheck, if new information becomes available, FactCheck will revisit
the assessment.
All data from regulatory disclosures and at the Bank level. Note, total assets for Bank of Ceylon as of 13 December 2019. Minimum CET1 Capital ratios are 7.5% (D-SIB Bucket 2), 7.0% (D-SIB Bucket 1), and 6.5% (Non-D-SIB). Minimum Total Capital ratios are 13.0% (D-SIB Bucket 2), 12.5% (D-SIB Bucket 1), and 12.0% (Non-D-SIB). Minimum LCR, NSFR, and SLAR ratios are 100% for all banks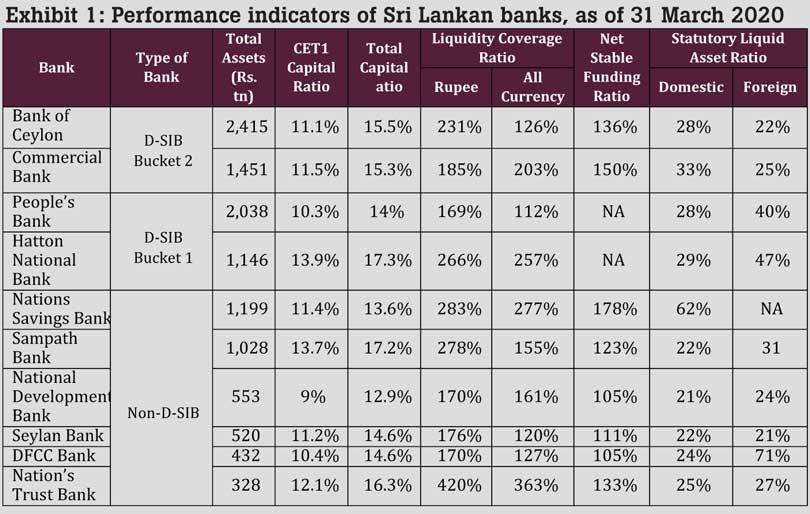 FactCheck is a platform run by Verité Research.
For comments, suggestions and feedback, please visit www.factcheck.lk.