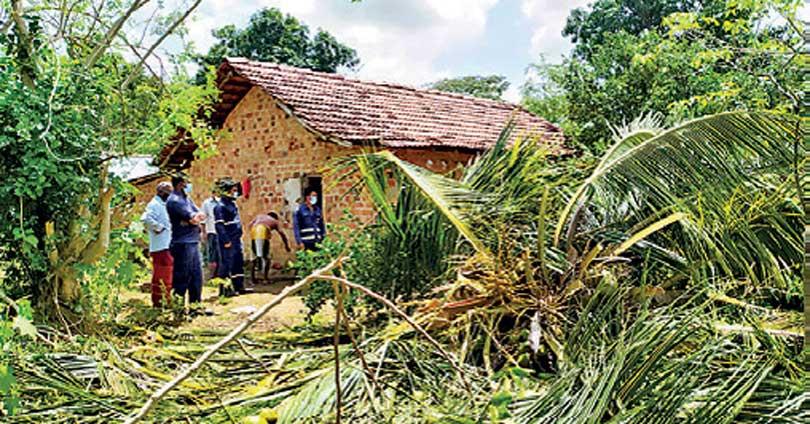 By Hirana Priyankara
A herd of wild elephants which roamed into the Siyambalagaswewa village at Mahakumbukkadawala had caused much havoc destroying cultivated land and home garden crops.

An elderly couple above 75 years of age had been trapped in their house for more than five hours when the herd entered their home garden. They said they had been left to the mercy of the jumbos without any help. They said the power supply to the house broke down when the wild elephants pulled down a coconut tree.

Puttalam District Asst.Director of Wildlife Conservation Eranda Gamage said he sent a team to drive away the herd from the village.