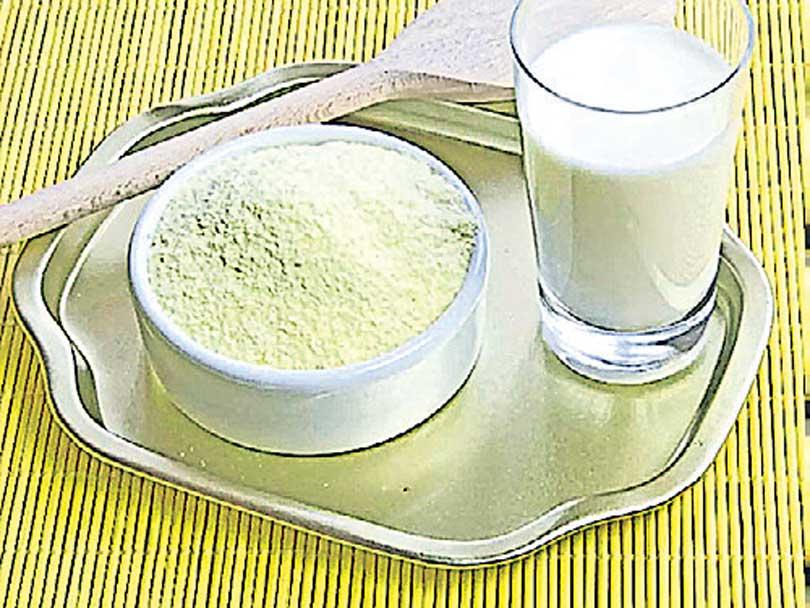 By Chaturanga Samarawickrama
Full Cream Milk Powder (FCMP) importers are contemplating to increase the retail price of one kg of FCMP packet by Rs.350 and to increase the 400 grams packet by Rs.140 in the near future.

They said they have already forwarded the request to the Consumer Affairs Authority (CAA).
The officials said that a price increase is vital to operate or place new orders. Therefore, a formal request in this regard has been submitted to the CAA. This increase percentage would only be 32 per cent of the Cost of Goods Sold (COGS) based on the bulk volume. Once the price is increased, one kilo of FCMP pack and a 400g pack or pouch would be sold at Rs.1,295 and Rs.520 respectively, they said.

"As the demand for FCMP is continuing to rise globally, any delay in placing orders for purchase in the future from June 2021, could result in an acute shortage of milk powder. in our market. The placing of new purchase orders should start from the end of July as our current stock levels are sufficient only for 4 to 6 weeks," the importers said.

Therefore, the FCMP importers are hoping for a quick response from the CAA, and the Trade Ministry, as the importers have to place fresh purchase orders from July 2021.

However, the importers have recurrently requested the CAA since March 2021 for a price revision. However, having not received a response from the authorities, some importers have stopped importing while others have downsized their orders by 30-40 per cent from May to mitigate the huge losses incurred to them.

"The current local dairy need has to be doubled to the present 90, 000 MT of FCMP imported annually from New Zealand and Australia. The goal to achieve self- sufficiency in milk, needs total value chain improvements, inclusive of better farm management, high yield from the milking cattle, free availability of fodder and input supplies, as well as technology upgrading with new investments etc.

Currently, the Imported Full Cream Milk Powder (FCMP) fulfils over 75 per cent of the local dairy requirement as well as over two-thirds of Sri Lanka's total requirements," the importers said.