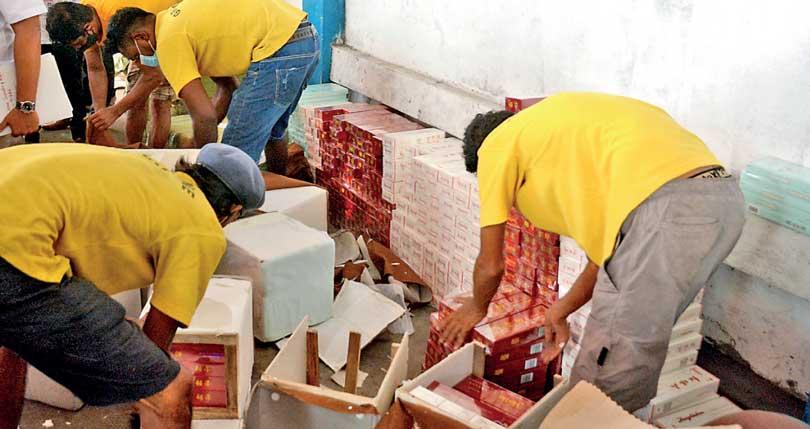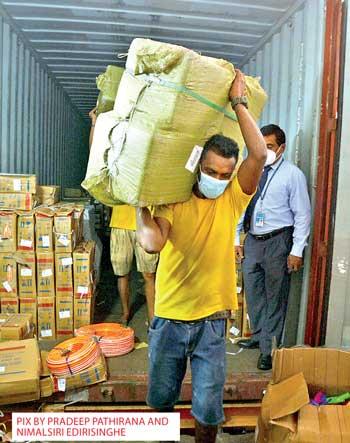 By Chaturanga Samarawickrama
Customs officers seized an illegally imported stock of cigarettes worth Rs.28 million today, Customs Spokesman and Deputy Director (Legal) Sudatta Silva said.

He said the stock was declared to the customs as machinery and machinery equipment which was illegally imported from China.

The illegal stock, which was contained in a 40-foot container, was seized by customs officers assigned to the Customs' Central Investigation Bureau (CIB).

During the customs investigations,276,000 Chinese-made cigarette sticks were discovered packed into 60 boxes. The 40-foot container was delivered to the name of a person in Gelioya in the Kandy district. The suspect turned over the container to customs, which contained 1,450 pieces of machinery and machinery equipment.
Somehow, if the suspect had managed to smuggle the container into the country, the tax revenue lost to Sri Lanka would be Rs.25 million.

The customs investigation revealed that several people other than the importer were involved in the illegal import, and all those involved will be arrested.