Says decisions taken by the Task Force are collective and not individual decisions
The people are very pleased with the vaccination being carried out by the Armed Forces, especially the Army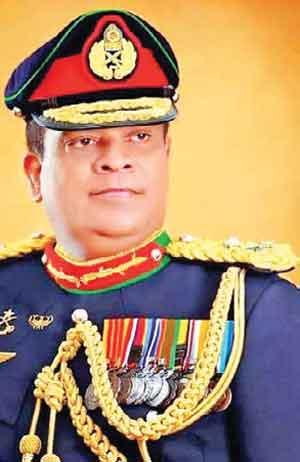 By Darshana Sanjeewa Balasuriya
Responding to former Prime Minister and UNP Leader Ranil Wickremesinghe over his remarks on Presidential Task Force on Prevention of COVID-19, Army Commander General Shavendra Silva said that the decisions taken by the Task Force are collective decisions and not individual decisions.
Mr. Wickremesinghe recently said that the COVID-19 Task Force is a failure and it has no powers, and therefore, it should be dissolved, and the task of controlling the pandemic situation should be entrusted with the institutions which enjoy constitutionally guaranteed power such as the Disaster Management Council and the Cabinet.
Responding to journalists over former Prime Minister's remarks, the Army Commander said in Kandy that "the people are very pleased with the vaccination being carried out by the Armed Forces, especially the Army. In such a situation, it is my duty as the Chief of the Defence Staff and as the Commander of the Army to respond to criticism made only by one person". General Silva said that the Presidential Task Force is headed by the President and the task force also includes the Ministers of Health, several Cabinet Ministers, Commanders of the three Armed Forces, the Inspector General of Police, ministry secretaries, and health experts. He said that although the former Prime Minister has criticised the Presidential Task Force, he also has obtained the Covid vaccine from the Narahenpita Army Hospital. He said that the people of the country should decide on the service rendered by armed forces.
Presidential Task Force is headed by the President and the task force also includes the Ministers of Health, several Cabinet Ministers, Commanders of the three Armed Forces, the Inspector General of Police, ministry secretaries, and health experts