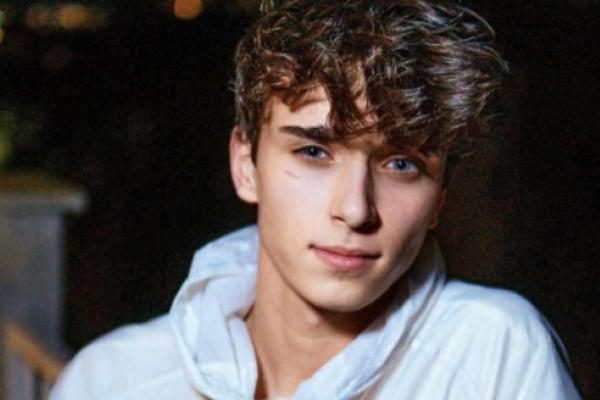 Josh Richards has over 40 million followers across social media platforms
---
Let's face it, influencers are everywhere. It's not too often that we see anything but their luxe lifestyles and subtle endorsements.
But one 19-year-old Tik-toker could be the tide of change in a sea of influencers, convincing young social stars to do more with their power of persuasion.
Josh Richards, one of the most popular content creators on TikTok, has amassed over 24 million followers since he started his journey at the age of 14. The young entrepreneur is CEO and co-founder of CrossCheck Studios, a content production company he founded with Hollywood actor and producer Mark Wahlberg. With over 40 million followers across social media platforms Richards now wants to do even better, by reversing extinction.
That's right.
Together with Animal Capital, the world's first Gen-Z focused venture capital fund, Richards and his partners have convinced billionaire businessman Thomas Tull to beckon a new chapter in genetic engineering, with the launch of Colossal, a firm looking to advance species de-extinction.
In other words, Richards and his powerhouse social media friends have enabled a round of $15 million seed round needed to try and resurrect the extinct woolly mammoth!
The company Colossal is the brainchild of tech and software entrepreneur Ben Lamm and Harvard Medical School Genetics Professor George Church. Together they have explored new approaches to gene editing, through which they believe they can pioneer animal de-extinction technology to restore lost eco-systems.
Colossal uses breakthrough advances in CRISPR, a technology that can be used to find a specific bit of DNA inside a cell. It is the basis of a revolutionary gene-editing system that scientists believe would one day make it possible to not just resurrect extinct species but also cure chronic illnesses.
In a media release Lamm said "Never before has humanity been able to harness the power of this technology to rebuild ecosystems, heal our Earth, and preserve its future through the repopulation of extinct animals."
"In addition to bringing back ancient extinct species like the woolly mammoth, we will be able to leverage our technologies to help preserve critically endangered species that are on the verge of extinction and restore animals where humankind had a hand in their demise."
Colossal intends to bring back to life a cold-resistant elephant-mammoth hybrid with the core biological traits of the woolly mammoth through this project. But the company also notes that through their gene-editing process, rebuilding lost habitats will be an area of focus, especially as it tries to tackle climate change. They are also hopeful of employing their technologies to recover species on the brink of extinction.
Social media star Josh Richards, was the fifth highest earner on TikTok with a whopping $1.5 million of pre-tax earnings according to a 2020 Forbes report. Speaking to US based tech news platform, Richards detailed how he, together with his firm Animal Capital and other collaborators were able to convince several high profile businessmen to allocate capital to this futuristic project.
"It's surreal that a 19-year-old talent from a small town in Ontario could be a key player in a company that is changing the world and will help save the animal kingdom," he said. "This mission is nothing short of monumental and I hope that we can play an integral part in the fight to create a better world," Richards added.