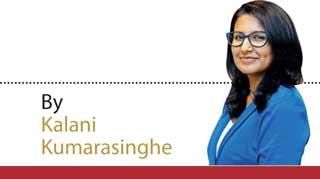 "As Asians, we know we have this norm, we have to become a doctor, an engineer, a lawyer. Out of nowhere, I said, I wanted to become a film director. And everyone was like,— yeah, we understand you want to make films. But that's a hobby. Plus you're a girl. So what you have to do is, go to school, study well, get a degree, get a real job and then why don't you do film-making as a hobby?" Young

Sri Lankan film-maker Sumudu Malalagama said, sharing anecdotes from her journey at the recently concluded Locarno Open Doors Regional Forum, a part of the Swiss film festival which supports and fosters filmmakers through development collaborations .

Sumudu Malalagama who recently spoke at this forum, which has moved online this year, is a Director and Producer who has an academic background, specialised in film, a unique field she has carved out for herself as a Sri Lankan female. She is an alumnus of International Film Business at the Busan Asian Film School in South Korea 2017, she has also represented Sri Lanka at numerous international forums.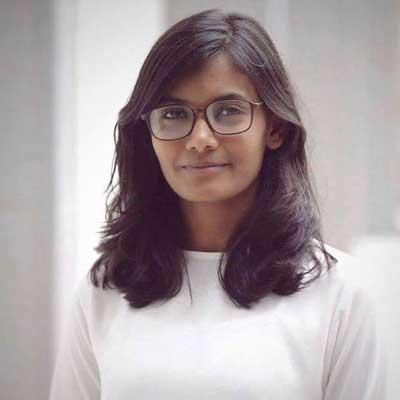 The main difference I see with the other countries is that filmmakers from other countries run faster. They keep their game face on, and always write something new
---
Anyone can do a short film that is for sure. Whether it is a basic mobile phone or whether you have the high tech equipment doesn't matter. What matters is the content or the subject you are talking about with your film or documentary

Sumudu has been practicing Film Directing and Producing since 2009. She has been credited and awarded as a Short Film Director, and credited as a producer for several award winning short films and feature films, which won national and international acclaim. Sumudu speaks fluent film, a language that only a fortunate few in Sri Lanka comprehend. Daily Mirror Insight spoke to the young achiever about her journey, aspirations and a new project she is excited to introduce aspiring filmmakers to.

Q What drove you towards a career in film? What did you want to be when you were a kid?
Every Sunday after church, on our way back home, my father used to buy films from a local shop in town, and I think that was my first inspiration. Because of that, I was a keen movie watcher from my younger days. I think my two elder brothers also played a huge part in it.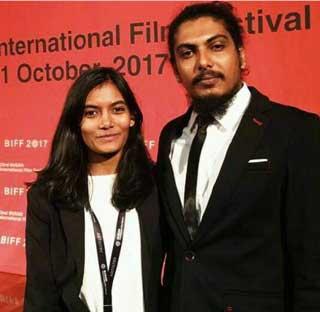 Representing Sri Lanka at the 22nd Busan International Film Festival
When I was twelve, my father Ajith Malalagama bought a video camera home. At the time, for me it was a very fascinating and impressive gadget. I tried to look through the camera and capture the people and the environment with it. I was lost in my own thoughts when I was using the camera, and I suppose I was always a wanderer.
Anyway, my father's mania of movie-making led me to understand and watch movie after movie, even until today.
I started saying that I'm going to become a Director one day and except for my parents, almost everyone assumed that I was just playing make-believe. But little did they know, that I was very serious about this. My mother Lakshmi Malalagama who was at the education ministry at that time, never pushed me to do anything that I did not want to do. So she enrolled me in the film school which was initiated by Mr. Dhanushka Gunathilake at the Sri Lanka Television Training Institute in 2009. All I know is that I was enrolled in a film school before I even knew it. Time runs super fast, because here I am today, working as a Creative Producer.

Q What was your journey like? How did it all start?
I was a student of Mahamaya Girls' College Kandy. I was a National Games Winning Table Tennis player, and also took part in so many extra curricular activities. I was the secretary at the College Media Club, the Astronomical Society. I was a Senior Guide, I was the House Captain and I was a Senior Prefect as well. Having done all that, I always wanted to become a filmmaker and I feel like that is what I have ever known in my life. The interesting part was that my mother was experimental enough to get me into a film school.

Q What have you worked on so far?
The 2015 film titled IKKA directed by Kaushalya Madhawa Pathirana is the first feature film I took part in and my name is credited as its Executive Producer. The Long Range Missile by Ranjith Singharaja is at the post production stage. Apart from that there are few feature films lined up including Mr Prasanna Vithanage's next project which I am super excited about.

Apart from that the I'm focusing on a passion project of mine, which is HELI: THE DAUGHTER. It is still at the scripting stage and this project will be Directed by Malaka Nilwala. Talking about short films, I have directed one short film in 2020 and I'm planning to apply for few film festivals as well. There are few other short films in the works. Of course I'm all set to go for the production as soon as this pandemic settles down to a normal level.

Q Technology has come so far that anyone with a smartphone can produce some sort of film. Is it still important to learn the fundamentals?
Anyone can do a short film that is for sure. Whether it is a basic mobile phone or whether you have the high tech equipment doesn't matter. What matters is the content or the subject you are talking about with your film or documentary.

Q Can you really make a living in Sri Lanka as an artist?
In the beginning it was hard I must say. As soon as I graduated from the Film school I felt I was lost. Was artistically fluent but marketing wise, just like most of the film students I was lacking the point towards which I should be marketing. So I started volunteering and helping projects or started collaborating with other artists, which created my profile. When you find the right spot or the right path I believe you can survive anywhere.

Q During the Locarno forum, you spoke about how film making is not considered an actual job. Can you explain what you meant?
We all know that most of our parents want us to become engineers or doctors. Or maybe teachers or in some cases, get a job at a government institution. Our education system is pushing for this system and it tries to create humans who can be categorised into boxes. But there are some people who are trying to get out of that box even though it is hard sometimes.

The point I'm trying to make is that most of the people think filming is not an actual job, but it is. Every movie you are watching, every entertainment material you are watching is created by a storyteller or a filmmaker. All the creative work you are watching is created by a hard working team and they are working as full timers. To give you a movie of 1.30 minutes the team works for months.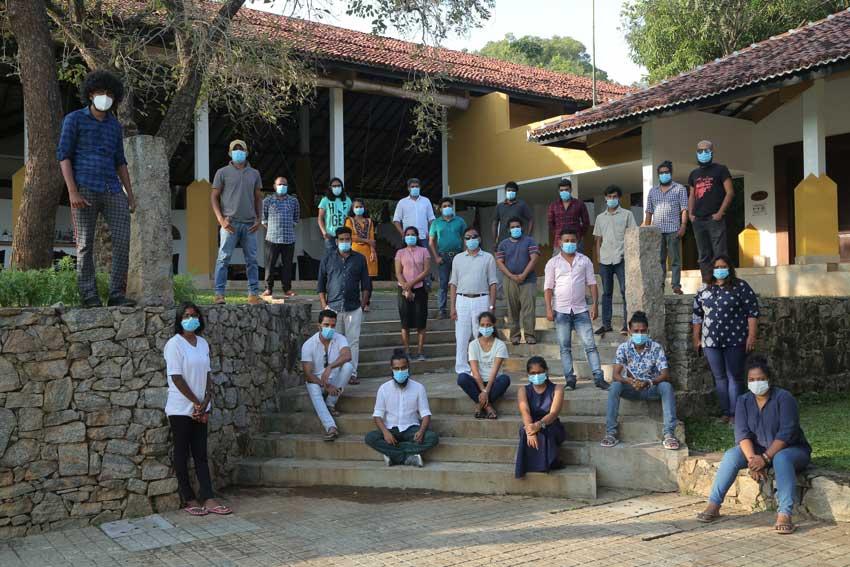 Participants from this year's installment of the MOVEMENT LAB

Q Other speakers at the event talked about how gender plays a role in making films. But your experiences were different. How different were they?
I understand there are some statements which say if you are a female you can't do this, you can't do that and you can't achieve this and so on... But in my case I had a different experience. As I told you earlier, I am from a Film Academy background and I was always encouraged and raised by the men around me. My batchmates always supported me and always stood by me whenever I did something or whenever I planned something. Socially when it comes to concert writing or any creative work, they never let me down or made any statement about my gender.
Most of my batchmates are well known Cinematographers, Editors, Sound Designers and industry professionals now. Still we are working together in Short films and feature films and commercials and that bond we created during school, keeps us rolling together as a bunch.

During my experience at the Asian Film School in Busan Korea too, I experienced the same. There is no barrier of gender when it comes to creativity. Your brain works and the more you support the others your own brain gets clean blood which means more creativity. Our school believed in that. I lived with 21 Asians from 17 countries and I have never seen anyone get bullied because of their gender or race. The space created a lovely family.

After coming back to Sri Lanka now I am working in the industry and I have never got a bad rep about being a woman and trying to work in the industry. I would like to mention that now there are so many female filmmakers, cinematographers and editors and sound designers in Sri Lanka and the younger generation is catching up.

At the same time I want to note that maybe there are people who had bad experiences with being a woman. I am not rejecting the fact that this is a male dominant industry. Most industries are. It's just a matter of staying at the right place at the right time and associating with the right people and right minds.

Q Is it important for local filmmakers to get international exposure?
I believe you can be a filmmaker and say that you don't care how many people watch your film. You don't care about the views or comments or reviews. You can be that creator and create content.

At the same time you can create content for the whole world. So I really believe getting international exposure for your film or for yourself is something some filmmakers need. Or that recognition is what they are looking for.
So again it is a personal choice. Getting international exposure for your film or not. But as a country or as an industry I believe getting an international exposure for the projects adds value. It creates a reputation for the country. Your country's name will be on the top of a list if your film won an award. And this will lead the next generations to have more opportunities.

Q What are the differences you see in the local film industry and other countries?
At this point up and coming filmmakers in Sri Lanka are showing some positivity and they are trying to create a new wave. There are so many young, talented, promising film makers here and we have award winning short filmmakers as well. But most of them are waiting until the opportunity comes to them.

The main difference I see with the other countries is that filmmakers from other countries run faster. They keep their game face on, and always write something new. Most of the young people try to attend international educational programmes which educate upcoming filmmakers on film studies. They are trying to get their fluency in the film language. They simply run behind every opportunity they see.

Q You have an exciting project up your sleeve which is designed to help more creators. What is it?
The Movement Lab was initiated in 2019, joining hands with people who really loved cinema. Everyone who collaborated with these projects has an emotional connection with film-making. They really wanted to share their knowledge or their experiences with the next generation. People consciously got together to create a movement and that is why it's called THE MOVEMENT LAB.

Vaani Kulasegaram- Advisor- Arts Partnership Development, and Kristina Beck- Advisor- Peace Building, and GIZ conceptualised and funded THE MOVEMENT LAB.

The other party that joined hands for this project is Green Pictures. It is an Independent Film Company founded in 2014. The GP team is equipped with creative souls. Green Pictures believes in and supports independent cinema. They always move forward to transcend stories and explore experimental forms of cinema, GP has produced several short films and is constantly looking for innovative ways and collaborations to share stories to the whole world.

Green Pictures including Shanaka Bodiyabaduge and 20 other industry professionals played a major role teaching the fellows selected for this project. Their dedication towards the project always helped THE MOVEMENT LAB to stand where it is right now. Short film script writing, workshop & mentoring, special lectures, Directing, cinematography, editing and sound special clinics were conducted by these professionals.

Mr. Prasanna Vithanage, one of the award winning veteran filmmakers from Sri Lanka took the responsibility as the Dean of the LAB and his patience, his teaching skills and his experiences showed the fellows the perfect way to develop their short film projects.

In 2019 we did the LAB for 45 fellows. Most of them were below 25 years of age and university students. Almost everyone loved creating films or sharing their stories. They were such a passionate bunch and they created a loving relationship with the mentors.

Again in 2020/2021 we completed our second LAB with 32 fellows. Everyone was below 40 and the youngest was only 18. Joining hands together with CHRYSALIS and GIZ, Green Pictures Produced 10 Short Films.

Q Why was this programme created?
The reason we wanted to create THE MOVEMENT LAB is, it is a space created for young mostly first time film-makers to be able to tell their stories in their own way, through the medium of FILMS. And also we wanted them to understand how LABS are happening in the international platforms and THE FIRST MOVEMENT LAB was inspired by the Asian Film Academy format and the second LAB was inspired by the LOCARNO OPEN DOORS
As a team we always wanted to create a platform for the next generation. Being young ourselves it is not natural trying to create a platform for the next generation. But that is what we did. We wanted the next generation to move ahead of us, make short films and reach out to the entire world. We wanted them to know that there are these kinds of platforms in the international arena. At the same time It was created so the youth in Sri Lanka can be part of the country. They can create their stories and be a voice. All the films are related to different themes of reconciliation and co-existence. Their voice matters and their story matters.
Q What did you learn from this project?
Organising the LAB for the second time during a pandemic was an achievement for us. Teaching is hard and I respect all the teachers who made me like this today.

It is one of the hardest jobs in the world. With such a limited time you have to share everything you know and sometimes when the fellows don't want to listen to it or when they don't understand it, that is where you take a step back and recap your own experiences at film school 12 years back. Then you get back to your feet and think "we were also the same and these fellows too will need some time"

We learned how hard it is to conduct a film-making workshop online since we did one a month and half's worth sessions online before the residency LAB. It was the most challenging moment because at one point you realise, the session you conducted did not reach the fellow in the way that we thought it would.

Language barrier was another thing. We had 16 Tamil fellows and 16 Sinhala fellows during the 1st part of the LAB. Having sessions with Sinhala Industry Professionals and getting it translated to Tamil during the same session was somewhat a project when it comes to teaching something creative.

Q What are your future plans for the project?
We are planning to call applications for the third LAB in November 2021. We are planning to take 4 Asians and 4 Sri Lankans for the third LAB. This will be guided by International Industry professionals. I know this is a huge step but that is the plan of Green Pictures.

Q Advice to young filmmakers and young people who want to make a career in film
Keep working. People will come and tell you this is not a step to keep and this is not a path to walk. But definitely it is an interesting walk to walk. Every day you meet new people, you get to listen to new stories, share experiences. Simply you get to travel to places and you will get amused. Mostly you can share what you want to recreate reality.
Sumudu Malalgama has Represented
Sri Lankan Digital Film Academy in 2012 in LV Prasad Academy Chennai, and represented Sri Lanka in the Youth Film forum in Film and Television Institute, Pune, India NSFA– 2015.
Her name is credited and awarded as a Short Film Director. She is also credited as a producer for several award winning short films and also to Sri Lankan feature films IKKA (2016) & The Long Range Missiles (2021). Her current project Heli; The Daughter was developed in the Asian Film School and pitched in the Asian Film Market – Busan International Film Festival 2017. Heli; The Daughter project was awarded a grant for development.
She took part at Asian project Market - Busan International Film Festival 2018 as the producer of the project The Question of Innocence by Vimukthi Jayasundara.
She represented Sri Lanka in Open Doors Lab-Locarno International Film Festival 2018 and won another scholarship to take part as a Film Producer in Torino Film Lab 2018- Italy.
Her project Heli; The Daughter has been selected to prestigious film lab, Produire au sud LAB in 2020