Dispute was settled since Sri Lanka agreed to permit imports of refined, quality palm oil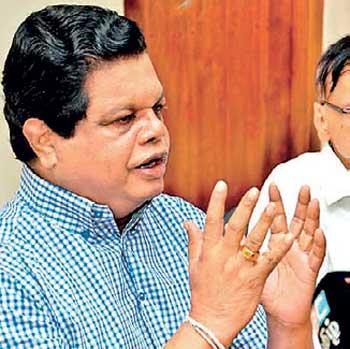 By Kelum Bandara
Trade Minister Bandula Gunawardane said the dispute with Malaysia and Indonesia over the ban on palm oil imports were resolved after coming to an agreement to permit quality, refined palm oil into the country.
The Minister told Daily Mirror that the envoys of the two countries called on him and raised objections to the ban. He said the two envoys cited the ban as a violation of the World Trade Organisation Agreement.

However, the Minister said the dispute was settled since Sri Lanka agreed to permit imports of refined, quality palm oil.

"Both Malaysia and Indonesia are friendly countries. We could resolve the matter. We seek further cooperation with these countries. In fact, we are ready to negotiate a Free Trade Agreement (FTA) with Indonesia," he said.