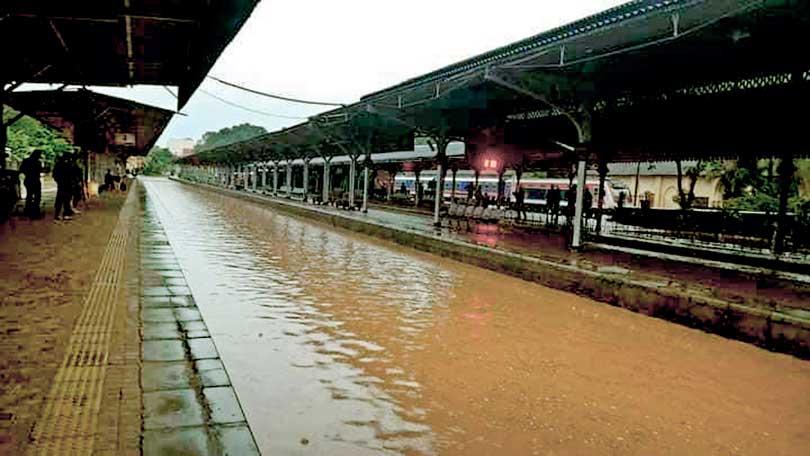 Civilian life disrupted by floods, earth slips, power outages
Drivers in hill country warned of fog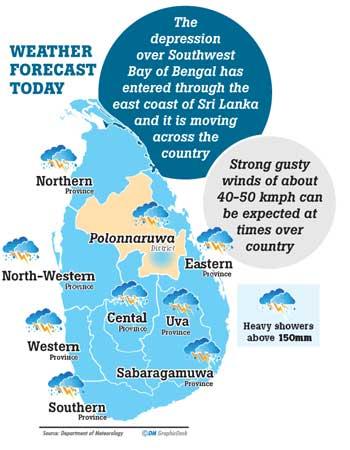 Heavy rain was experienced yesterday all over the country disrupting civilian life. The worst affected were the central hills that had been hit by floods and earth slips due to the torrential rains experienced from Saturday midnight (24) that continued unabated yesterday. The Police said the central hills had been shrouded with a thick mist and warned the drivers to be cautious of fog that prevented visibility.
The Railway lines at the Kandy Railway Station were completely inundated yesterday. Both up and down night mail trains between Colombo and Badulla were also cancelled last night.
The Meteorology Department said that the depression over the Southwest Bay of Bengal that caused the heavy rain on the island has entered through the east coast of Sri Lanka and it is moving across the country.

The Met Dept. said depression is likely to move to the Western sea area of Sri Lanka by today (26).

Meanwhile, Badulla District Disaster Management Centre said incessant rain and fog experienced from the early hours of last morning had affected traffic on several main highways including the Ella-Wellawaya Road.

Asst. Director, Disaster Management E.L.M. Udayakumara warned the drivers, particularly those from outstations transporting tourists to be cautious of dangers when driving along the affected roads.

Asst. Director Polonnaruwa District Disaster Management Centre Upul Nanayakkara said that the Parakrama Samudra reservoir had been spilling over since last morning.
He said four spill gates were opened to release the excess water at a speed of 1500 cu.ft. per second into the Mahaweli river through Ambanganga.

Meanwhile, civilian life in several areas in the Matale District was disrupted last morning due to floods, earth slips and the breakdown of power supply and telecommunication services.
Police said the ground floor of the Matale Supermarket and several houses and two tourist hotels in the low-lying areas of Dolaoya Canal had gone underwater.

Galle, Matara, Kalutara and Hambantota Districts had a fair share of the heavy rainfall experienced yesterday. Several roads in these areas also had gone under water obstructing traffic.
Naval and fishing communities are advised not to venture into the deep and shallow sea areas off the coast extending from Mannar to Pottuvil via Kankesanthurai, Trincomalee, Batticaloa, and Southwest Bay of Bengal, until further notice.
Naval and fishing communities are advised not to venture into the deep and shallow sea areas off the coast extending from Mannar to Pottuvil via Kankesanthurai, Trincomalee, Batticaloa, and Southwest Bay of Bengal, until further notice

(Reported by Ranjith Rajapkse, K.G. Karunaratne, Gamini Illangatilleka, Kusal Chamath, D.G. Sugathapla, and Prasad Rukmal)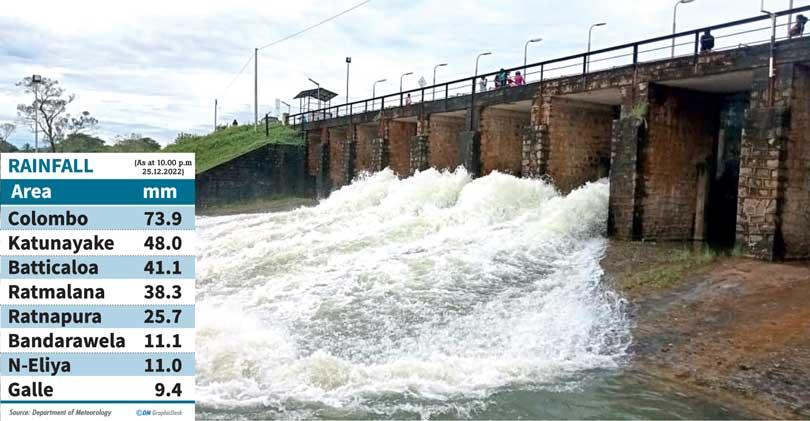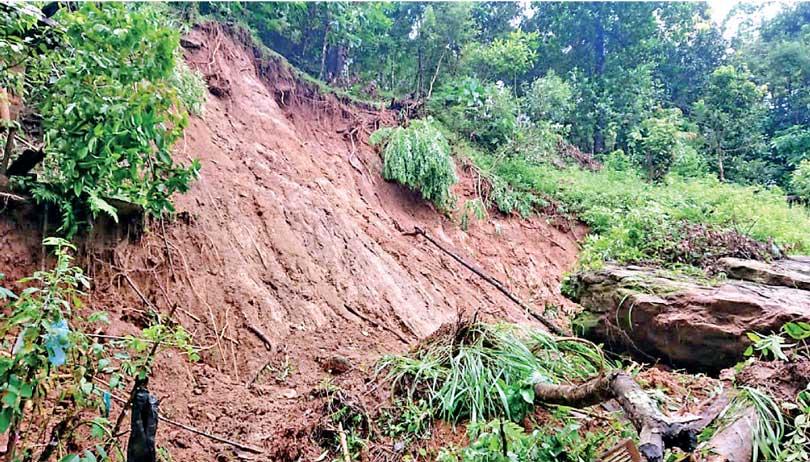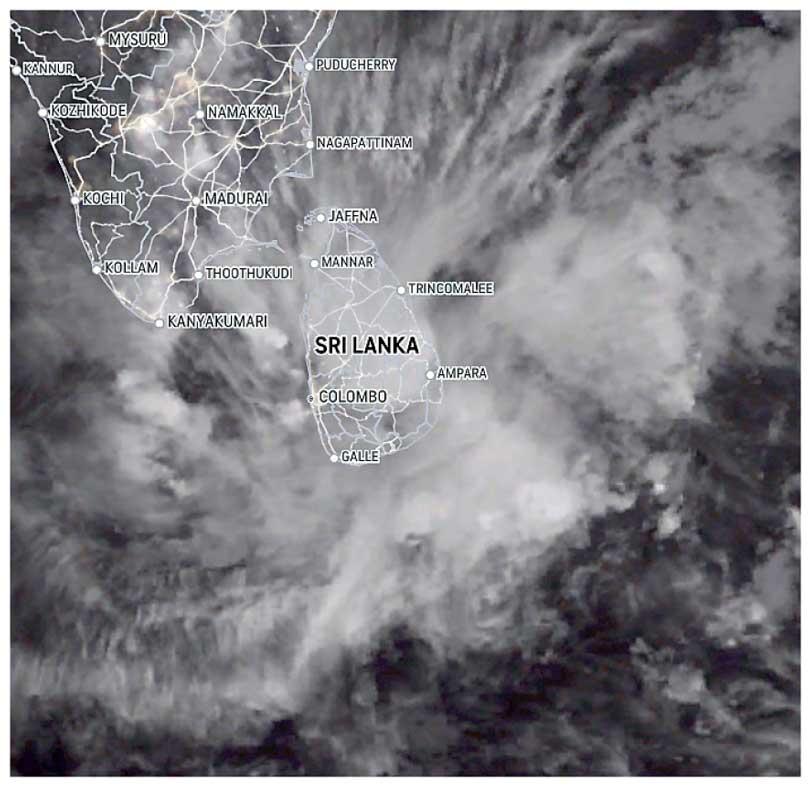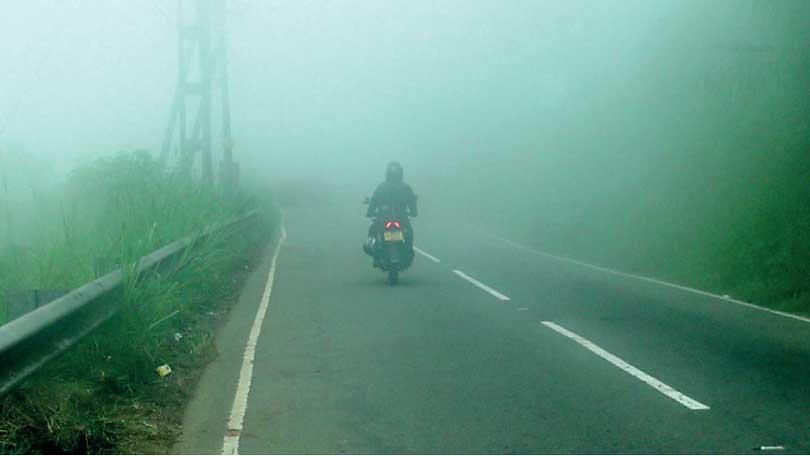 ---
---