Many countries in the world are having a dialogue on signing an international convention on regulating social media as of today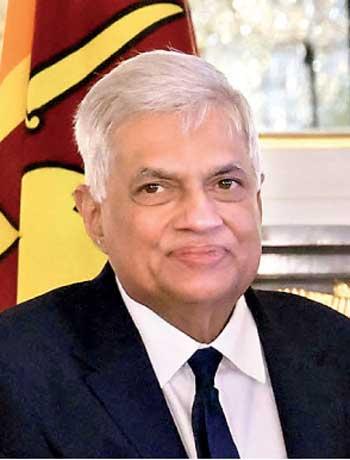 By Yohan Perera
Social media regulation could be an obvious scenario as the countries in the globe envisage signing an international convention on the same, President Ranil Wickremeisnghe stressed yesterday.

The remark from the President came hours after the Online Safety Bill was presented to Parliament. The Bill was presented to the House last morning.
"Many countries in the world are having a dialogue on signing an international convention on regulating social media as of today. Therefore the choice before the social media users in Sri Lanka is whether to abide with some international law or to go along with local laws," the President said at the launch of the book "Edmondge Pathara Viplawaya (Edmond's Newspaper Revolution) at Presidential Secretariat last evening.

President assured some tax concessions for the raw material used in print media. "We will look at the possibility of reducing some taxes," he said in response to a request made by veteran journalist Upali Tennekoon who made the keynote address at the event.

Meanwhile the opposition raised questions on the online safety Bill in the House when it was presented by Minister of Public Security Tiran Alles.
Chief Opposition Whip Lakshman Kiriella questioned why the Minister of Public Security presented the legislation, as the subject of media is handled by another Minister. "Sri Lanka could face resistance internationally because of this legislation as the country is already accused of violating rights," Kiriella said.

Meanwhile, a cross-talk flared up between the Deputy Speaker Ajith Rajapaksa and MP G.L. Peiris on the date which the period given to file objections begins.
"The 14 day period given to file objections before courts usually begins from the date on which the Bill is entered in the Order Book. This particular Bill came in the order book on September 27. Therefore, seven days of the 14-day period have already gone. This is not a healthy situation," Professor Peiris said. The Deputy Speaker who responded said the 14 day period begins from the day the Bill is presented to the House as per Section 121 of the Constitution.

However, Professor Peiris said he would not accept that stance and said he would file legal action against the Bill before the Supreme Court. Minister Alles who joined in the cross-talk said the Bill was originally proposed way back in 2016 during the Yahapalana government.
---
---