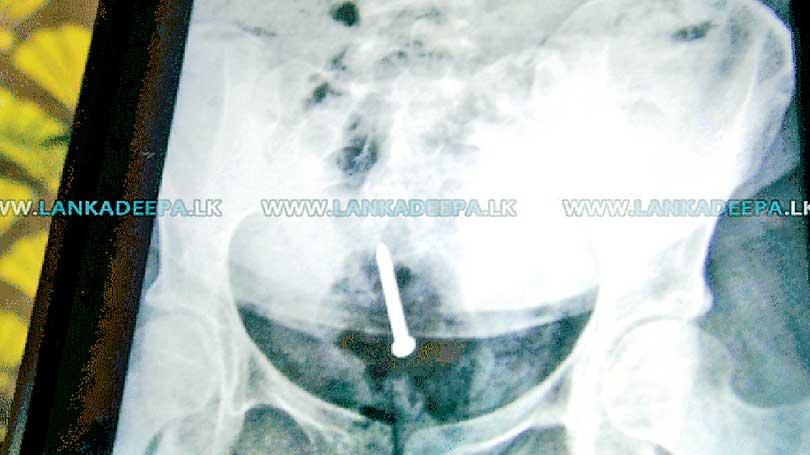 She had complained to the private employment agency in Colombo that she was not getting enough food
Her Saudi employer had forced her to swallow five concrete nails and an iron spring instead of food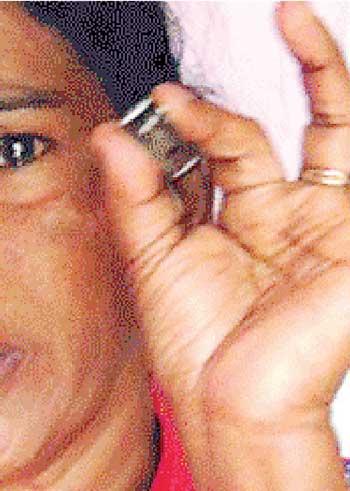 By Kanchana Kumara Ariyadasa
A woman had lodged a complaint at the Wattegama police that while working as a domestic worker in Saudi Arabia, she had been forced to swallow five concrete nails and an iron spring instead of food. This domestic worker was brought to Sri Lanka a few days ago through the embassy with the intervention of a Doctor from a Saudi Hospital.
The 21-year-old victim had to face this unfortunate incident while working as a domestic worker in the Al-Thaid area in Saudi Arabia. She is from Elkaduwa in Matale and is the mother of a one-year-old child. Her Saudi employer and her mother had assaulted her after she complained to the private employment agency in Colombo that she was not getting enough food. She has mentioned in her police complaint that she was beaten and forced to swallow five nails. After sometimes, she was admitted to a hospital in Saudi Arabia. She mentioned that when the doctors examined her, they had seen five iron nails in her abdomen and offered to treat them.

She also mentioned that when she came to Sri Lanka and was examined at the Kandy hospital, it was found in the X-ray that two more nails were in her abdomen. She also said that one nail had been removed by the doctors two days ago and another iron nail remained in the back of her abdomen.

The woman's mother said that although the foreign employment agency was informed about this incident, they did not respond.
---
---