---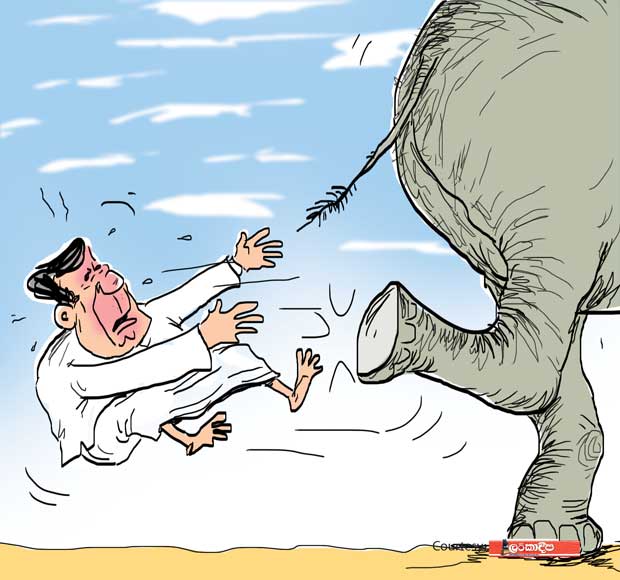 A report about the mysterious disappearance of a massive amount of money allocated for the Nilwala River project made sensational news in the recent past.

Many believed at that time that those behind the revelation had targeted the former strongman and those in his inner circle. However, it came to light soon afterwards that the politico responsible for the missing Nilwala project funds was none other than a Blue party senior who threw in his lot with yahapalanaya with an eye on a very high office in it.

Finding his political goal continuing to elude him, the politico had made secret plans to join the Green party while publicly declaring his intention to retire from politics.

In pursuance of his plans, the Blue senior had the other day met on the sly a Green purohita handling public funds at the Borella residence of a businessman helming the Green party's propaganda machinery. A very high political authority, a party leader to boot came to know about the secret powwow within a matter of few hours.

A day or two later the issue relating to missing Nilwala project funds made newspaper headlines again. The Blue senior who was poised for the somersault had immediately called it quits for he realized it was a red signal for him. He is said to be now lying low hoping against hope for a new break.