---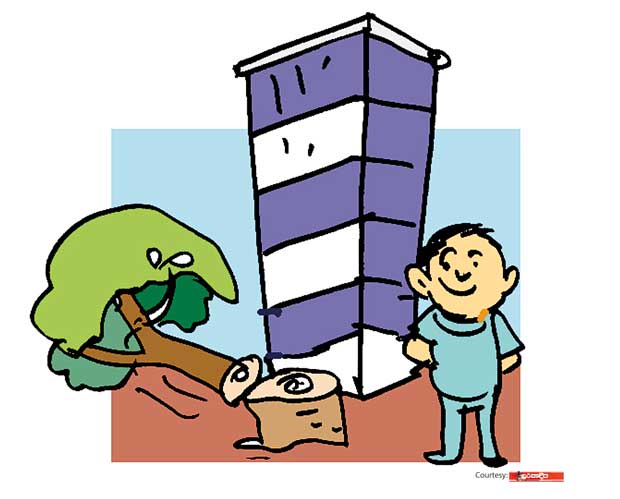 An unauthorized five-storied building is coming up just opposite the entrance to the official residence of a top political leader, they say.

The sibling of an opposition party politico is putting up this building without obtaining the approval from the local authority concerned.

The politico's sibling had felled a 55-year old roborosia tree to clear the site to construct the building.