---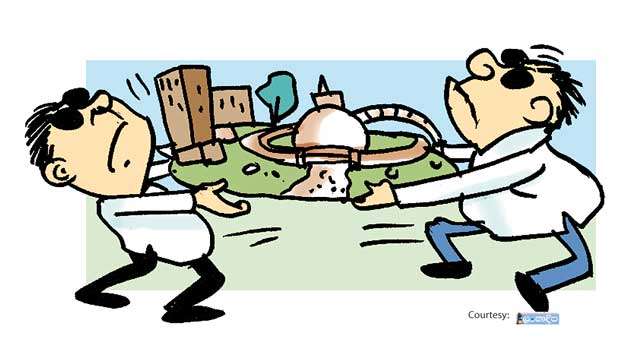 A tug o' war between two purohitas has led to the stalling of an important road development project in a city, they say.

One of the two purohitas involved hails from this city itself and the other comes from another area.
The road leading to the most important shrine in the city has now been broken up preparatory to the repairs to be carried out and it is now widely feared that it may not be possible to complete the development work on time for the upcoming perahera pageant.