---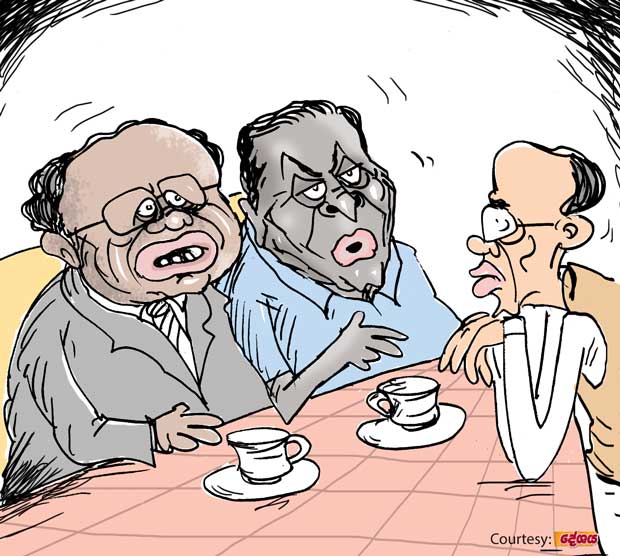 Four Betel leaf purohitas who are to quit yahapalanaya at an auspicious hour this month had a heart to heart chat with Number One following the last weekly meeting of the top team.

Number One walking up to the four dissidents waiting for him greeted them with a friendly remonstrance about their putting spokes in the yahapalanaya wheel. Oyala baaldi peralena eka honda nehe neda?

A senior one among the foursome hailing from Sabaragamuwa was quick to give an appropriate answer to Number One and a 'loving one' from the Colombo district immediately backed the colleague's answer, they say.

The dissident foursome told Number One to come to terms with the ground realities ahead of the upcoming polls. "Some don't tell you the bitter truth fearing that you would take offence. Is it wrong to tell the truth without lulling you into a false sense of complacency?" they asked.

They also warned that if the party remained fractured, the Blues may have to trail far behind others at the upcoming polls. Number One, however, did not want to get involved in an argument. He had called it a day after saying: "Let us wait for the developments after the 3rd."