---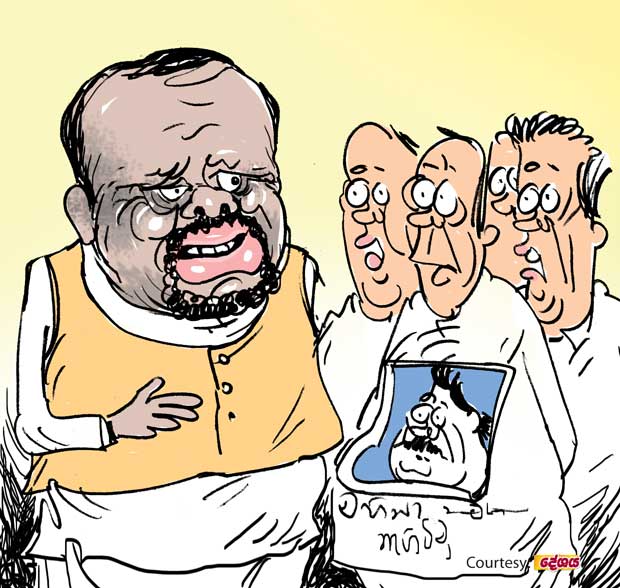 The JO stalwart from Rajarata 'Chandra' clan who was hardly heard of after being shorn of his purohita status has become a busy body in the political scene these days, they say.

This worthy only a Diyawanna backbencher now has often been seen holding hush-hush talks with JO colleagues in the council singly or in groups.

By the way, there is a rumour that the man is on a special assignment given by no lesser person than a high title-holder of the Betel party from Ruhuna to woo the support of his colleagues for the new Blue leadership to form a government of their own.

The rumour also says that he has undertaken this assignment inspired by a promise given to provide instant solutions to some of the personal problems he is plagued with.

Meanwhile, the Rajarata man has begun receiving a hostile reception from a section of his colleagues who have given a firm 'no' to the cause he is promoting saying they are not so stupid as to get on board a sinking ship.