---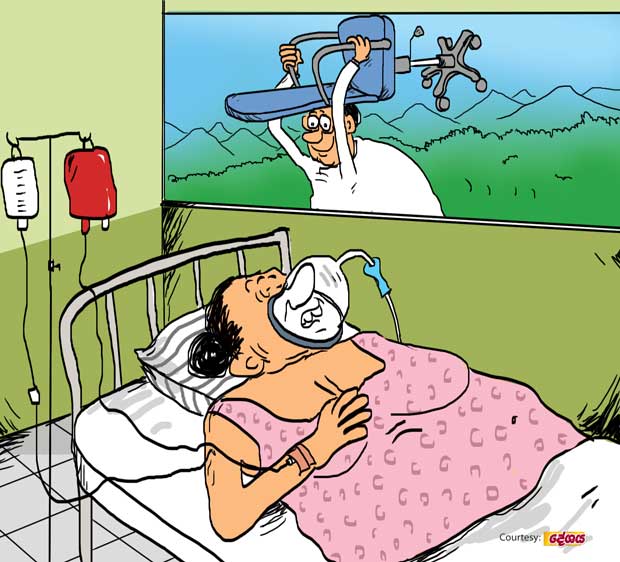 The governing one of a certain province said to be in poor health these days, had to undergo indoor treatment in a hospital in the recent past.

Meanwhile, some politicos who have begun calling on the chief purohita of this province under some pretext or other have made it a point to inquire whether there is a move afoot to appoint a new governing one.

Several of these inquisitive ones had even asked the chief purohita unabashed, whether he would mind recommending him or her for this lofty position if the incumbent one was unable to continue in office. The chief purohita has not only given fitting replies to the inquisitive ones, but has also decided to report them to the authorities in the highest echelons, says an informed source from a historic city in the hills.