---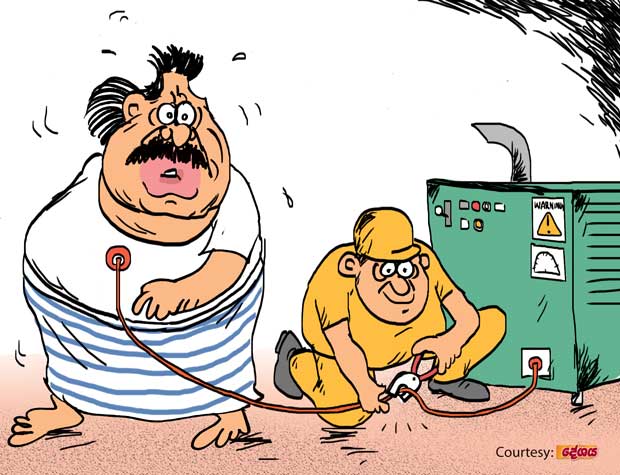 The army personnel who were attached to the security unit provided to the former strongman were recently withdrawn by the government on a recommendation made by the Security Council.

When the army personnel are withdrawn, the security-related equipment used by them are also removed. This is a normal practice.

When the army detail was providing security to the former strongman, there was one power generator installed at the latter's Tangalle residence and the Medamulana ancestral home for emergency use. The generators were purchased by the Presidential Secretariat, they say. However, some people had planned to remove the two generators as well soon after the army detail was withdrawn.

A wedding of the Rajapaksa family had taken place recently. On this day, a gentleman in khaki uniform had come to the Medamulana residence carrying spanners and wrenches and had begun dismantling the generator installed in the house. On hearing about this, a group from the Rajapakasa clan had rushed to the Medamulana residence and staged a big commotion aborting the attempt to remove the generator and reported the matter to the high authorities as well. Later it had transpired that certain parties had taken the initiative to remove the two generators in a bid to win brownie points from the powers that be, they say.