---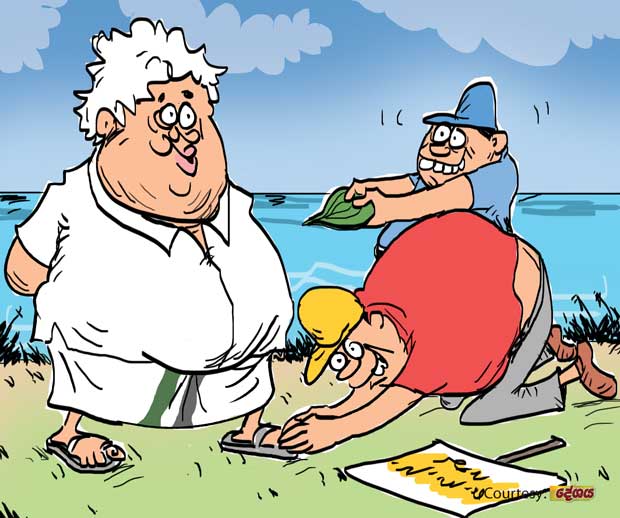 A yahapalanaya purohita linked to the Green party came under heavy fire from a group of Green party trade unionists as well as those with other affiliations of his own Ministry in the recent past.

These trade unionists who declared war on this purohita charged that he was trying to perpetuate a 'family rule'. Some of them staged a fast too demanding his ouster.

However, the purohita remained unmoved when the hostile trade union groups were raising the battle cry against him and neither did the authorities concerned appear to heed the allegations being made against him either.

Meanwhile, to everyone's surprise, the hostile trade unionists who were out for his blood had made a sudden U-turn. They had not only stopped the sabre rattling, but also had turned contrite and fallen at the feet of the much maligned purohita seeking his mercy and forgiveness, they say.