---
It has come to light that the chief custodian of a well-known sacred place had done betting on race horses in Nuwara Eliya recently, they say.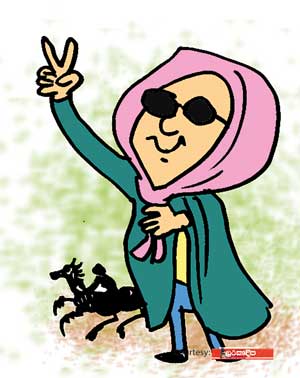 This worthy had initially bought eight race horses, but four of them have died eventually. The remaining four horses are being run in races in Nuwara Eliya.

The 'nilame' appeared at the race course garbed in a long coat and wearing sun glasses and a bandanna round his head so that none would recognize him at a glance. By the way, none of the horses he placed a wager on won a race, they say.