---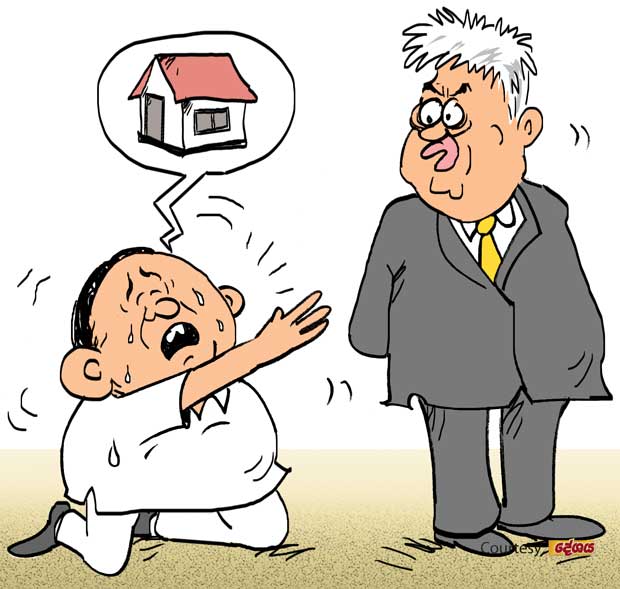 This is a story about housing. The second in command in yahapalanaya had recently split the subject of housing into two new subjects – as urban housing and village housing and assigned the two new subjects to two separate purohitas.

The purohita who was assigned the village housing was very unhappy over the sub-division of the housing subject and had insisted the other day that he be assigned urban housing as well. "My portfolio would lose its meaning, if plantation housing is given to one person and urban housing to another," he had argued.

A high-powered conference was held later at the nerve centre of yahapalanaya to iron out problems relating to the overall subject of housing and the second in command chaired this conference.

The unhappy purohita at this conference too pointed the feasibility of bringing housing in all sectors under his charge.

However, the second in command in the chair was not prepared to budge an inch from the position he took up. "Mega Polis is a project we introduced. So we have to leave urban housing in the hands of Mega Polis authorities. So you continue to handle village housing," said the second in command in a tone of finality.