---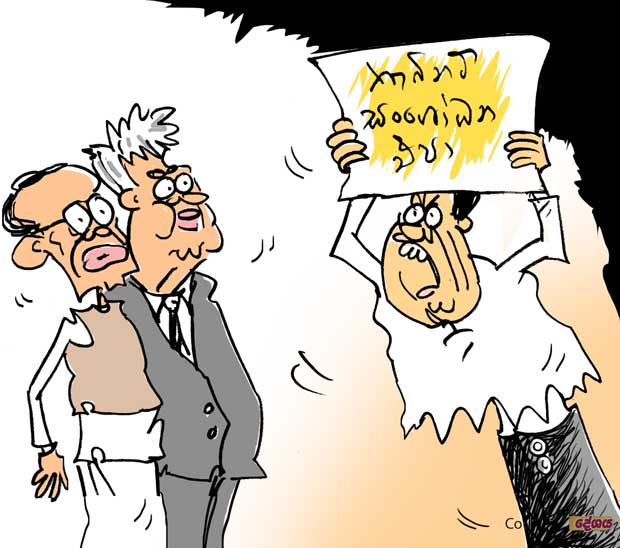 A group of Green party backbenchers raised a sustained hue and cry in the recent past against the much publicized move to 'regroup' the top team while its delivery was being long laboured. Not to be outdone, the Blue party bigwigs carried out a counter-campaign demanding the proposed regrouping so necessary for the government's battle ahead. Meanwhile, a story doing rounds said that even the powerful Madam at a meeting at the palace had said that she saw no urgent necessity to make any changes to the team.

Two purohitas who feared losing their present portfolios are said to have been behind the campaign against changes to the team. One of them hails from the upcountry and the other from the Colombo district.

"It's tame surrender! All the sound and fury made over it was in vain!" a disappointed Green party source summed up their general feeling.