---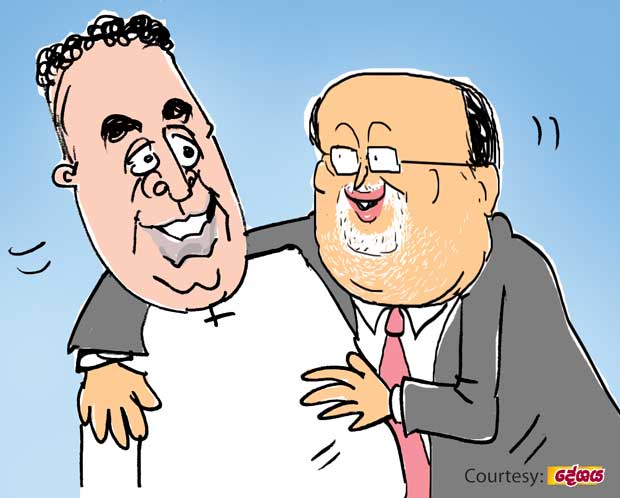 A group of yahapalanaya purohitas the other day were doing a collective postmortem on the latest May Day scene in the city. Senior Banda from the central hills, the former Betel leaf secretary from the Colombo district and the former Blue party secretary from Wayamba were there among others in this group.

The large crowd that turned up at Galle Face soon took the centre-stage at this discussion and each of them was trying to account for this massive crowd according to their own reasoning.

By way of offering his own explanation for the big turn-out on Galle Face Green, the purohita from the central hills posed this question: "Didn't it occur to you that the latest burst-out of our big mouthed colleague was responsible for the big crowd? Was it not an angry reaction of people to the expletives he used when attacking the JO?"

The purohita continued: "One should know when and where one should vent his spleen. This fellow just shoots off his without any thought for the consequences." However, he was careful enough not to mention the name of the colleague whom he was blaming.

One of the purohitas who looked a little bemused asked: "I really don't know whom you are railing at."
" Ah! You can't guess who he is! He is none other than the big mouthed father of the big mouthed young one who made it to the council from the Gampaha district," a senior one from the Colombo district said.

"O! I see now. You must be referring to the father of that young chap who landed on the Moon even before Armstrong," another purohita said and all broke into laughter.