---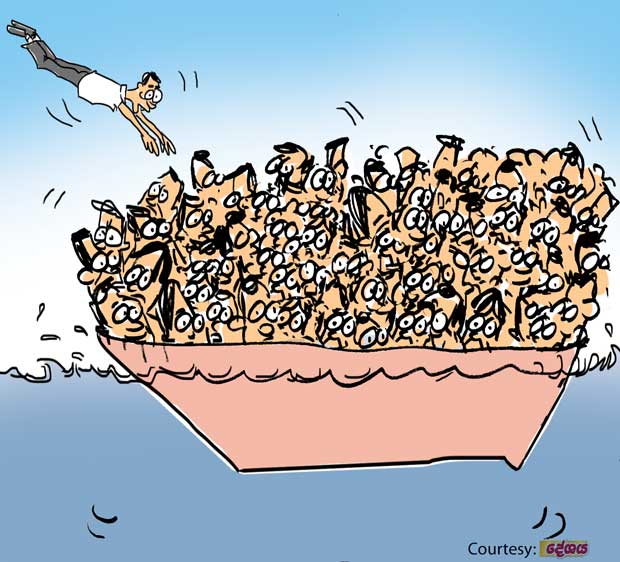 Several state-owned undertakings which have already become white elephants have sunk deeper into the red due to overstaffing with political appointees, they say.

A State-owned 'flying' venture, for example, had during the past two years itself recruited more than 1,000 persons for (no)-work in various sections. "Most of these new recruits are from the Kegalle district. They go about doing nothing while being on the payroll," an inside source said.

Meanwhile, another loss-making state undertaking handling construction work has been saddled with a redundant 'workforce' of about 500. The issue of state undertaking getting too heavy both at the top and the bottom due to being packed with political henchmen had come up at a recent meeting of the top team and the 'new broom' now busy sweeping the country's finances clean had at this meeting warned that State ventures now on their last legs would soon breathe their last unless prompt action was taken to save them.