---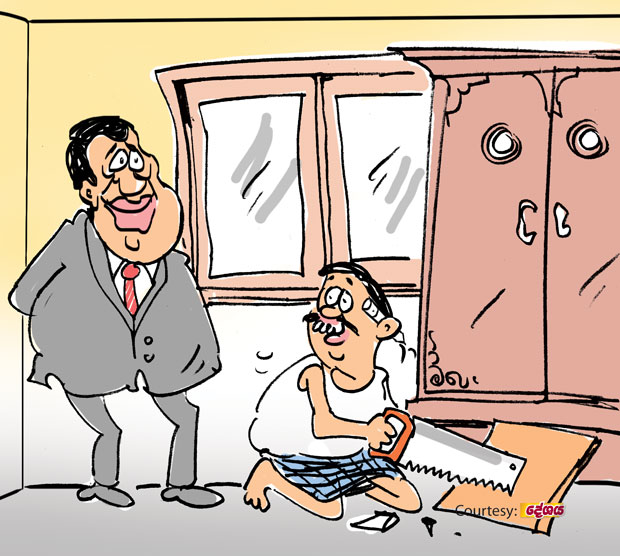 A leading furniture manufacturer in the country has decided not to accept new orders for the next three months as they have got their hands full with an order placed with them by a billionaire politician who is putting up a palatial residence in the metropolis.

The mansion this politico is putting up is estimated to cost a whopping Rs.300 million, they say.

A high flyer in yahapalanaya, this worthy hailing from the Colombo district goes about nattily dressed in tie and coat. He is said to be nursing the ambition to reach the highest echelon in politics, but of late is embroiled in an issue that has made him rather uncomfortable.