---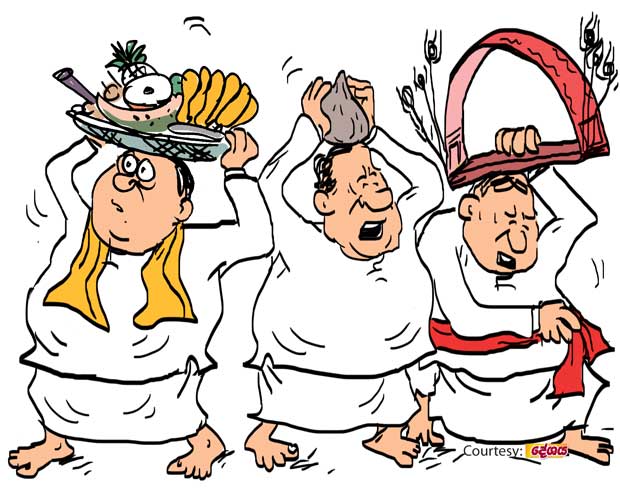 Several political party leaders have gone into a flutter over the highly significant planetary change due to take place in August this year.

Yaga-pooja rituals prescribed by astrologers to ward off the malefic influences believed to afflict these leaders as a result of the imminent planetary change are already underway in the residences of these leaders, they say.

The night rituals now being conducted on a regular basis in the residential premises of a certain political party leader in a posh residential area in the heart of the city have become a nuisance to the other residents in the neighbourhood due to the awful din made by the priests conducting the rituals.
Meanwhile, special emissaries of some political leaders carrying the latter's Natal Charts have flown to a neighboring country.

Some of them have already returned with readings done by eminent astrologers of that country.
Naturally most politicos are eagerly waiting to know what the astrologers have said about the political future of their leaders.