---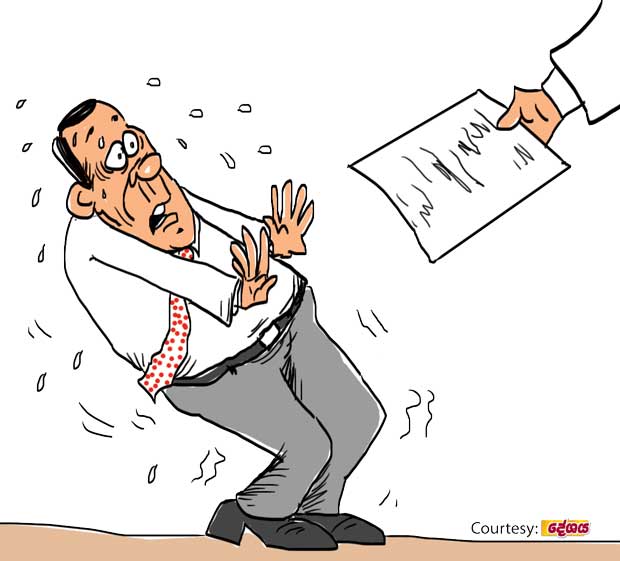 A big-mouthed purohita who is among the architects of yahapalanaya has gone into a sulk over the appointment of a secretary to his Ministry without prior consultations with him.

The irate purohita is said to have conveyed his displeasure to the highest echelons.

"I don't want that man," the purohita had told Number One. He had later addressed the new secretary: "You are not wanted here. You had better go back to where you came from!"

Meanwhile, the secretary had received another order from above: "You go back to where you were before!"

Now that he got rid of the unwanted one, the purohita is busy looking for another. However, every mandarin he picks, declines to work under him, they say.