---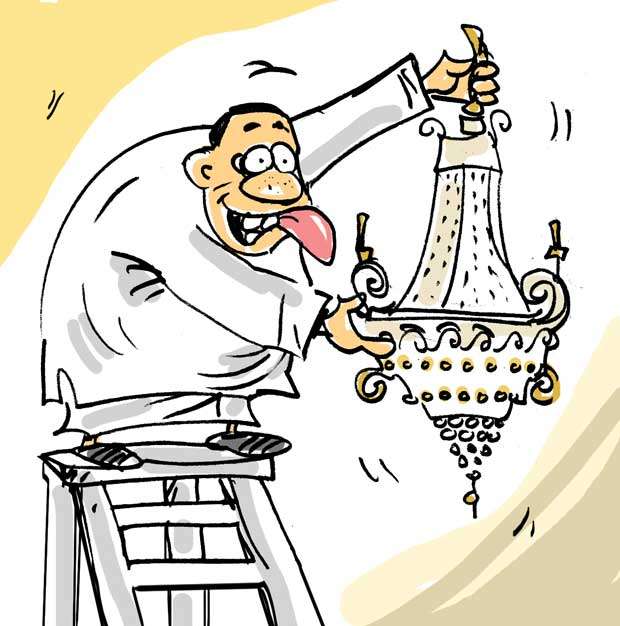 Two chandeliers costing Rs. 4 million had been purchased for the new assembly hall of a main provincial body in the country, they say.

The politico ruling the roost at the provincial body has reportedly developed a craze to transform this body into a virtual replica of the country's august council. And he had been liberally disbursing the council funds to achieve this goal from the time he took the high office.

"What is good for the main august assembly should be good enough for our assembly too," the politico has been repeatedly telling, they say.