---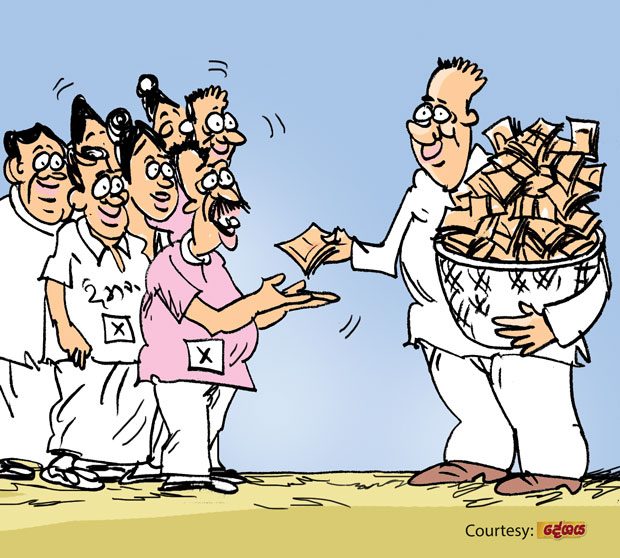 Electioneering requires money and the candidates liberally spend to buy votes despite taboos imposed by election laws.

The main political parties have already begun distributing money among their candidates to meet their electioneering expenses. A certain main political party is reportedly distributing Rs.50,000 to each candidate in the fray and Rs.25,000 to each on the national list.

A wealthy woman purohita at state level has come forward to offer Rs.50,000 to each female candidate contesting from the party. A high political authority of the previous regime hailing from the South has given the undertaking to meet the financial needs of his party candidates. Meanwhile, the leader of a political party in the ruling coalition has begun handing Rs.7 to 8 lakhs to each candidate in the fray from his party.

Most gem city merchants have generously contributed to the election fund started by a powerful politician, they say.

The expenditure burden on the political parties at these local polls has lessened to a great extent thanks to the absence of the competition for 'manape'. However, the increase in the number of candidates twice over at these polls has largely set off that advantage, they say.