---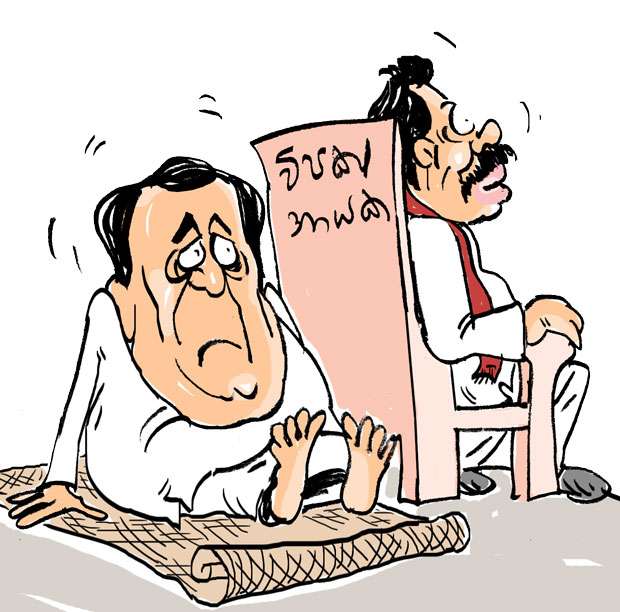 The Blues and the Buds had come to an agreement to concede the opposition leadership to the former strongman. They, in fact, wanted to secure the opposition leadership to spite the TNA for backing the Greens in their quest to retain power.

The two groups also had decided to concede the chief opposition organizer post now being held by the Reds to the Uwe senior, a much disillusioned one for some time.

Meanwhile, a rumour said that the Uwe senior was set to throw in his lot with the Greens. The Uwe one shifted his goal post when some Blues planned to join the government.

However, Uwe Senior found himself back at zero one, when Number One stymied the move by Blues to join the government.

Now highly dejected, Uwe Senior had secretly appealed to Number One to make him the opposition leader pointing out that the former strongman was no longer a Blue.

However, Number One had immediately rejected Uwe Senior's appeal and given the green light for the former strongman to occupy the important chair.

In the ensuing confusion, Uwe Senior had lost the opposition organizer post as well to the former strongman's namesake from the South.