---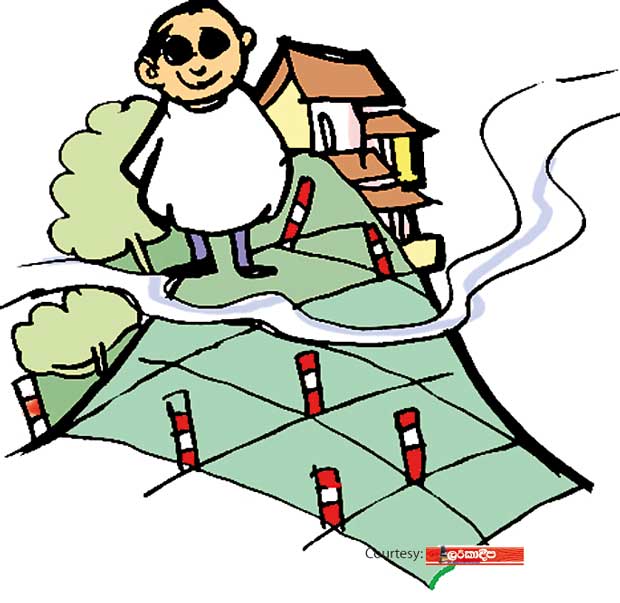 A leading politician and a group of white collar high-ups have grabbed a large chunk of land from a reserve on a scenic mountain range, they say.

The grabbed land has been partitioned into 17 portions. One of the portions has been allotted to the wife of the politician.

The politician who was the first to grab the reserve had laid a water main leading to it. Later a group of white collar high-ups who visited the reserve on inspection, instead of taking action against the politician, had divided among themselves part of the land the politician had earmarked for himself.