---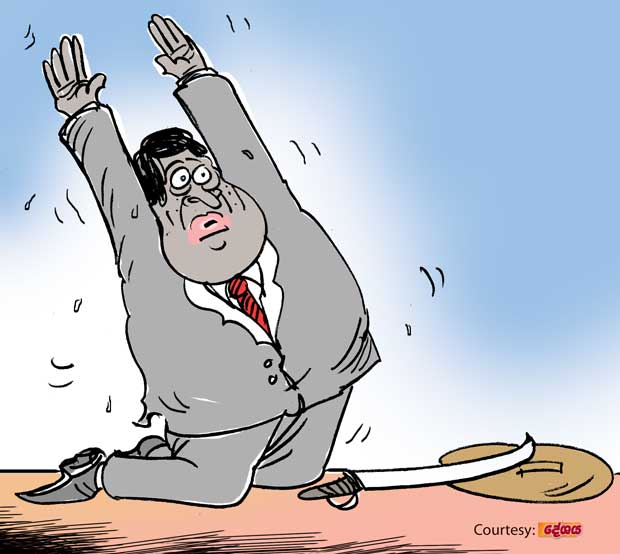 A former controversial Purohita, at the very outset looked set to hold on to his portfolio come hell or high water despite mounting pressure to resign with grace. Even his own party bigwigs had told him in no uncertain terms to go - and the sooner he quit, the better for his own health and that of the party.

However, the purohita stood pat unmoved by appeals and pressures to resign until the last moment. In fact, he told his friends and well-wishers whom he suddenly invited home that he was determined to hold on to his portfolio.

Those in the highest echelons in yahapalanaya were highly perturbed when they heard about the intransigent attitude of the purohita. It was at this stage that a young lady living in a high mansion-- no stranger to the obstinate purohita either – called on him at his residence to convey an ultimatum setting forth a clear deadline and dire consequence which could follow if he refused to heed it. Finding himself up against a wall, the purohita decided to quit after a hurried conference with the family.
So the man finally quit after making a special statement in the council claiming credit for his gentlemanly gesture.