---
Highly elated over the hard-hitting SLFI speech by the Big Boss, a group of JO stalwarts had got ready to issue a media statement showering their praise on him.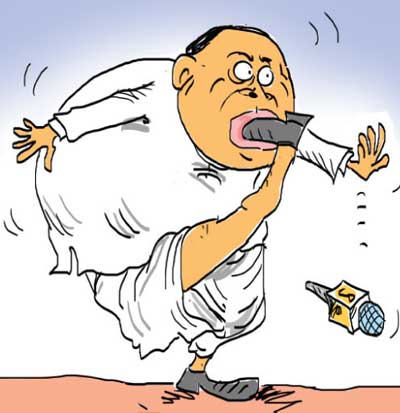 However, another faction of the JO had expressed misgivings about the genuineness of the sentiments expressed by the Big Boss. And this had led to a clash of opinion within the JO, informed sources say. The talkative one from Nawalapitiya and young Ramesh from Galle were among the JO members who wanted to issue a statement hailing the speech. However, a large majority in the JO had referred to the controversial speech as just another episode from the 'drama' being enacted by the Big Boss and as a result, the proposal to hail the speech had taken a backseat.

Both factions had later consulted the former strongman who is now leading the JO group. "Don't be in a hurry to commend the speech," had been his advice.