---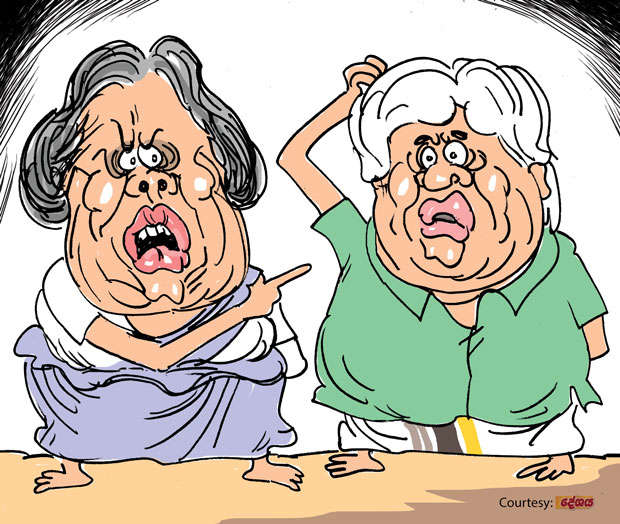 A top team purohita who had his portfolio changed in the recent reshuffle has come under fire from the powerful madam, they say.

The madam is making the charge that the purohita – onetime favorite of hers -- has turned his new Ministry into a family affair as done when running his previous Ministry.

Incidentally, the madam's only son is now in the field expecting to carry forward the family's political legacy using the traditional pocket borough of Sirisanghabo fame as the launching pad. However, the purohita hailing from the same area has failed to show any enthusiastic support to the scion thus incurring the madam's displeasure.

The madam had been so angry with the purohita that when he recently called on her in tears to complain about the move to change his Ministry, she had shown him the door after giving him a good shelling, they say.