---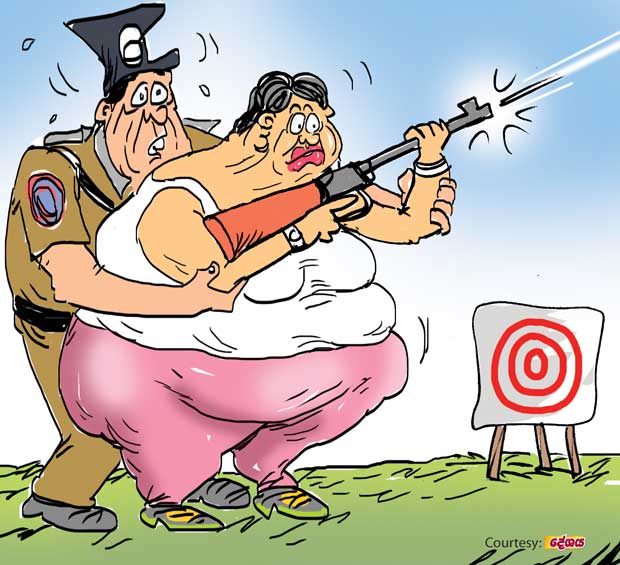 There is an independent Commission set up under the Constitutional provisions to ensure that appointments, promotions, disciplinary action etc. of a department responsible for maintaining law and order in the country are done free from political or other interference. So naturally the general public expect this Commission to be manned by persons of unquestionable integrity and moral rectitude.

By the way, a certain bigwig of this Commission had entertained the bizarre idea of giving a training in the use of firearms to the members of his family. Being a person hailing from the Kalutara area he knew of a shooting gallery of a training college coming under the purview of the department he is officially concerned with.

Only the departmental personnel are allowed access to this shooting gallery. But the departmental authorities had gone out of the way to allow the family members of the Commission bigwig to conduct shooting practice at this gallery, they say.

Meanwhile, some departmental high-ups had complained to the authorities concerned about the misuse of the departmental shooting gallery causing inconvenience to its legitimate users. No action has been taken so far to stop the use of the facility by 'the outsiders'. But the possible dismissal from service is staring in the face of the officials who made the complaint, they say.