---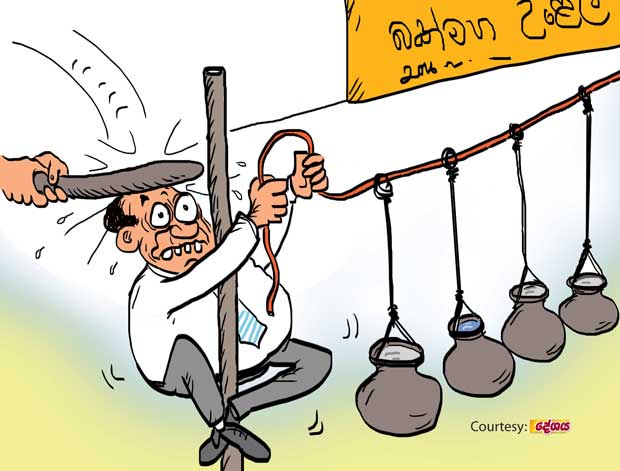 A certain media institution with close links to the government made elaborate preparations to hold Sinhala/Tamil New Year celebrations on the home turf of the new Big Boss.

The high-ups of the institution were a little hesitant initially for that as the proposed celebrations could cost the institution a tidy amount. However, the livewire behind the proposed event waved off their reservations saying that even the Big Boss was already in the know of it and in fact, the idea had come from him.

While preparations for the celebrations were underway, a bigwig of the media institution received a call from the nerve centre of yahapalanaya.

A powerful

white-collar one from the highest place inquired as to who had taken the initiative to hold the New Year celebrations even without their knowledge. "Why on earth are you being extravagant with institutional funds like this?" he queried.

The high-up of the media institution was too stunned to give a ready answer.

In the meantime, the white collar bigwig continued: "Stop the preparations for the celebrations forthwith. Even if you hold the function, the Big Boss will not attend it… It looks like there is someone at your place trying to have his way by name dropping. You have to protect yourself from such shysters."

The organizer of the aborted New Year celebrations at this media institution met his Waterloo soon afterwards, they say.