---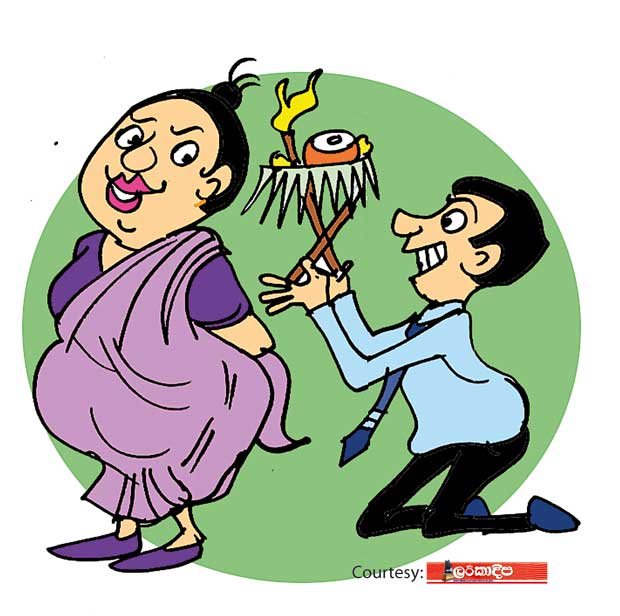 The head of a very important institution linked to liquor is to go on retirement shortly and a certain white collar one holding a subordinate rank in this institution is said to be making a desperate bid to grab the high office about to fall vacant through political influence, they say.

This high post by tradition is reserved for a senior mandarin from the administrative service. However, the ambitious one having an eye on it is reportedly offering gifts in cash and kind to the wife of the purohita directly responsible for appointing a successor to the institutional head about to retire.

While trying to win the favor of purohita's wife by offering her gifts, the ambitious one is also getting various parties to make written requests to the purohita concerned to appoint him to the high post when it falls vacant.