---
JO's de facto chief, the former strongman had recently received a number of complaints from party activists from two districts against a very senior party stalwart.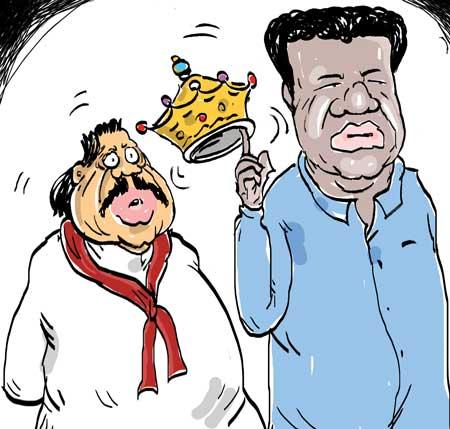 This party veteran is set to enter the fray at the coming general polls from Uva, while grooming his son to contest in the Colombo District. By the way, the party senior set to enter the fray from Uva has already been appointed as a district leader in the province.

These party activists had told the former strongman that this senior one from Uva had become a problem to their party organizations by making it a habit to criticize the party's unofficial big poll candidate at his political meetings. The former strongman after giving an attentive ear to their complaint had replied: "He is a very senior member. Therefore, we should not hasten to take action against him. He had been warned several times… I am going to make a try again. If we fail, let us take some action against him!"

The party activists had not appeared satisfied with this reply. A former Western Province political authority had angrily said: "He seems to think, Sir, that he too stands a good chance of winning if he were to contest the big poll!"

"Ah! Is that true? "the former strongman had asked, but made no comment, they say.